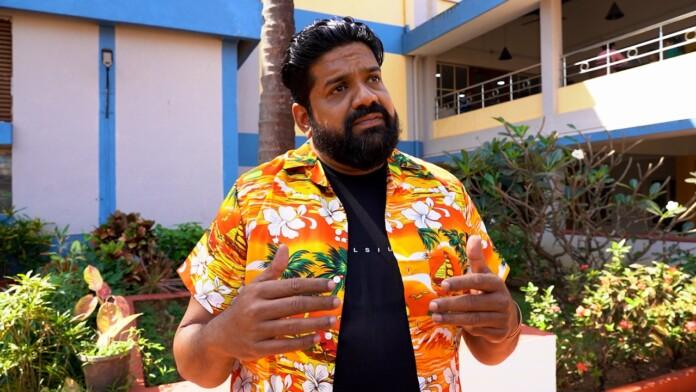 Panaji: A 41-year-old Restaurenteur Russel D'Souza have been waiting for this moment for last three years. After failing thrice, Russel has finally been selected as "King Momo" for the Carnival Float Parade 2023, which will kick-off on Saturday from Panaji.
"I had given audition for King Momo for consecutive three years – 2022, 2021 and 2020. All three times I was rejected. I had decided that if I cannot make it this time, then I will never try it again," Russel told PTI, hours before he would pilot the float of King Momo for the Curtain Raiser Parade at Porvorim, on the outskirts of Panaji on Friday.
The 6.6 feet tall businessman is going to be the tallest King Momo to participate in the float parade ever since 60s, when the float parade had started in this erstwhile Portuguese colony.
"I have spoken to few of the past King Momos and they have given me certain tips. One of the most important tip is that keep yourself hydrated but at the same time, don't drink too much of water, as you can't get down the float," said Russel, who would be accompanied by five crew members including the Queen during the parade, that goes for more than four hours.
On Saturday, the parade will move along the picturesque Mandovi river on Saturday. "The biggest challenge is to keep the smile on your face. You have to smile from the beginning of the float till the end. You have to remember that you are being clicked," he said.
Russel believes that the people should enjoy during the Carnival festivities. "But at the same time, you should drink responsibly. If you are drunk, then don't drive back home, either stay back or book a cab," the King Momo said.
When asked about indecent clothings during the float parades, Russel said that it depends upon individual, which dress to wear. "The person wearing it should be comfortable in it, that's all," he said.