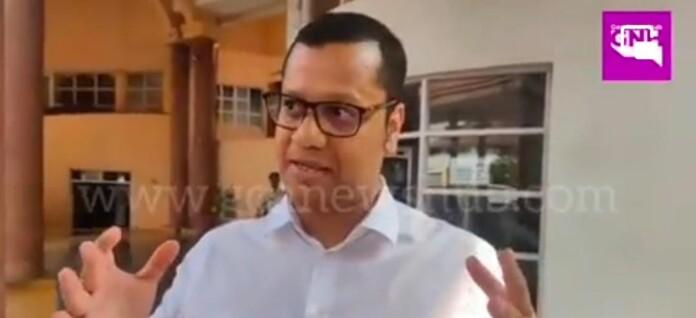 Margao – BJP Government has no right to eclipse the traditional Carnival Festival in Goa and make it compulsory for all the Teachers and NCC, NSS and Scout & Guide Volunteers to attend Bab Ramdev's Yoga Session on Monday 20th February 2023. I demand immediate withdrawal of the Circular issued by Education Department, demanded Leader of Opposition Yuri Alemao.
It appears that visit of Baba Ramdev, timing of his Yoga Session, denial of permissions to traditional Carnival Celebrations is part of a larger conspiracy by BJP Government to eclipse Carnival Festival in Goa. Circular of Education Department to help a private event gather crowd must be withdrawn immediately, Yuri Alemao said.
Fearing poor response to Yoga Session of a Private Organisation patronised by Event Manager BJP Government under Chief Minister Dr. Pramod Sawant makes it Compulsory to Teachers, NCC, NSS & Scout & Guide Volunteers to attend Yoga Session of Baba Ramdev. Withdraw the Circular immediately, demanded Congress President Amit Patkar.
Government has no right to make a compulsion on anyone to attend a Yoga Session. Government's circular will result in no regular classes on Monday evening. Is this an undeclared holiday to promote a private event? questioned Amit Patkar.
BJP has time and again shown its obsession for events which are organised by RSS associates and their Brand Ambassadors. We want to know how much money is spent by Government on this event, asked Amit Patkar.
Chief Minister Dr. Pramod Sawant must focus on paying timely salaries to Para- Teachers, release payments to Mid Day Meals suppliers and resolve issues of Baal Rath Operators rather than engaging into event promotions, demanded both the Congress Leaders.