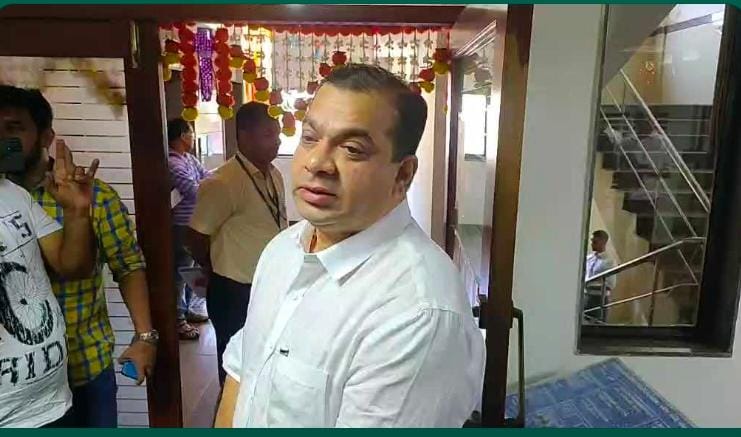 Panaji:  Tourism Minister Rohan Khaunte on Thursday said that all the illegal activities on the beach belt including unauthorized massages and touting would be tackled during this tourist season.
Talking to reporters in Panaji, Khaunte also questioned the genuinity of those activists who are protesting against the draft Jetty Policy put up by the State Tourism department to regulate the working on the tourism jetties across the state.
Khaunte said that the the menace of touts and unauthorised people offering massages in the beach belt and certain points in Panaji city is increasing.
The tourism department will act against these activities and if required, the existing Tourism related laws would be amended, so that the Police department will have authority to act against them.
Speaking about the opposition to the draft Jetty Policy, Khaunte said that people who oppose the policy are either doing it to establish their identity in the political arena or those who have lost their political career and are trying to regain hold over it.
"There is third kind of people who are opposing it and they are the one who have not read the policy," he said.
The minister said that the Jetty Policy is actually "Tourism Jetty Policy" and it is concerning only those jetties which are operated for tourism purpose.
"Different doubts are raised about the policy by protestors who claim that we are trying to encourage coal transport or it will affect fishing activity," he said.
Khaunte said that the policy has nothing to do with coal or fishing but it will regulate the jetties for tourism purpose.
He also said that the Water Sports Policy would be ready in the state by December this year which will also regulate the working of this sector.