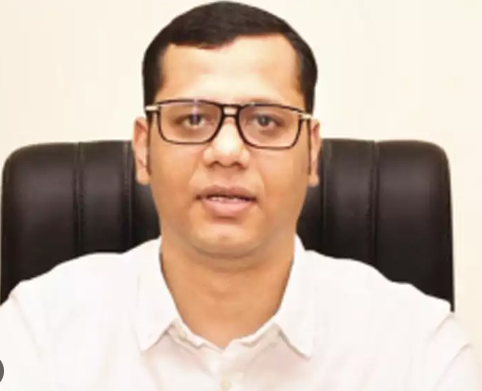 Margao – The replies given to the Goa Legislative Assembly exposes ill equipped Goa Disaster Management Authority. Will Chief Minister Dr. Pramod Sawant explain how Goa Disaster Management Authority with only 14 Employees recruited on Contract basis and few Computers and Telephones can handle Disasters in Goa? Questioned Leader of Opposition Yuri Alemao.
Reacting to the Meeting held by Chief Minister Dr, Pramod Sawant with the Goa Disaster Management Authority yesterday to review the preparations for the upcoming Monsoon, Leader of Opposition said "God Save Goa Disaster Management Authority".
The Replies given to the questions of the Goa Legislative Assembly clearly reveals that Goa Disaster Management Authority has no trained staff. The reply further states that the State Emergency Operation Centre (SEOC) is equipped with one Desktop, one LED Screen, one Landline Telephone Handset and the Emergency Response Support System (ERSS) is equipped with one Dual Screen PC with IP phone, One Fireball and 8Mbps Internet Lease Line for connectivity purpose, informed Yuri Alemao.
Revenue Minister Atanasio Monserrate has clearly stated in his reply that Government is relying on Agencies like Goa Shipyard, Mormugao Port Authority and other Private Industries for heavy equipment's. The Reply further mentions that to manage various Disasters and Calamities, equipment's are being held by relevant stake holding Departments like Public Works Department, Water Resource Department, Fire Services and Police. We have reliable information that none of these Departments have proper Equipment's and Manpower, charged Yuri Alemao.
I demand that the Chief Minister Dr. Pramod Sawant must release a White Paper on the preparedness of Goa Disaster Management Authority to handle Disasters in Goa. I also demand that Government must release the details of Employees under Goa Disaster Management Authority along with the details of number of Meetings, Training Sessions held in last three years to face Disasters in Goa, Yuri Alemao stated.
How can Government rely on Goa Shipyard and Mormugao Port Authority which themselves are highly prone to Accidents and Disasters? Government must have necessary Equipment's at Strategic Locations in the State for quick response, said Yuri Alemao.