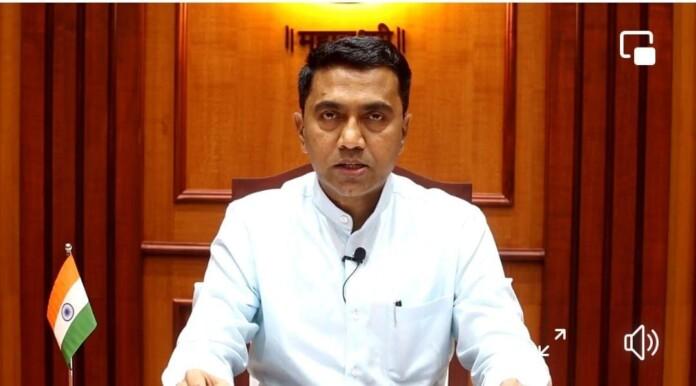 Panaji: Goa chief minister Pramod Sawant said that the state will be able to generate enough revenue for the current fiscal, without banking on the loans.
Sawant on Tuesday said that the state government has given due thought for the revenue generation for this fiscal, due to which it will not have to be borrowing any further loans.
The chief minister was speaking after laying the foundation stone for the construction of a barrage and 250 MLD raw water supply pumping station on Chapora River at Sal-Ibrampur village in North Goa.
The project will supply drinking water to Bicholim, Bardez, and Pernem taluka, and is expected to cost around Rs 350 crores.
Speaking about the project, Sawant said that it will provide enough water for irrigation for the farmers and will also encourage more people to practice agriculture and horticulture.
State Water Resources Department Minister Subhash Shirodkar said that  hat the conservation and beautification of 150 ponds will be completed by December 2023, with plans to build 50-100 dams in 2023-2024.
He thanked Dr Sawant for his positive support for the project and promised to provide uninterrupted water to locals as early as possible.