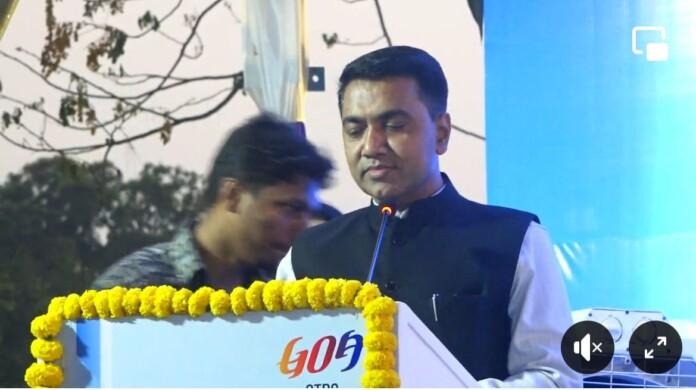 Panaji:  Goa Chief Minister Pramod Sawant said that the State government will increasingly work on the Public Private Partnership basis to create infrastructure in the tourism sector.
Sawant said that his government has decided to now only create tourism infrastructure required for next 25 years with the help of private players. He said that he has held discussion with State Tourism Minister Rohan Khaunte over the issue.
The chief minister was addressing the gathering after inaugurating Goa's premium Helicopter Service introduced by "HAWK Soaring Aerospace" in association with Goa Tourism Development Corporation.
Khaunte was also present on the occasion.
Sawant said that half of the futuristic infrastructure required for the tourism industry is ready with the opening of parallel Zuari Bridge and Atal Setu and also commissioning of Greenfield Airport at Mopa.
"The challenge now is to built second step infrastructure and create human resource. This can be achieved through Public Private Partnership (PPP)," he said.
Sawant welcomed the initiative of Helicopter tourism introduced by HAWK Soaring Aerospace company.
The chief minister said that upcoming Goa Budget will give special thrust on attracting investment in the tourism sector and undertaking the projects on PPP mode.