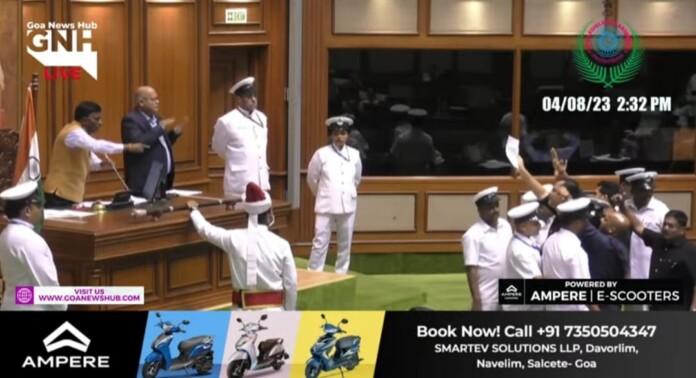 Panaji: Speaker of Goa legislative assembly Ramesh Tawadkar on Friday disallowed the private members' resolution moved by the opposition benches on Manipur violence issue on the floor of the house.
The resolution was moved by AAP MLA Cruz Silva on Friday during the ongoing monsoon session of the assembly. Silva demanded the discussion on the Manipur violence should happen on the floor of the house.
"It is a very sensitive issue. Manipur government is already looking in this matter. The Union Home ministry is also looking into the issue. Hence, I disallow this resolution," Tawadkar said, even as the opposition members including that from Congress, AAP, Goa Forward Party and Revolutionary Goans Party (RGP) created noisy scenes on the floor of the house.
Chief minister Pramod Sawant said that Manipur High Court and the Supreme Court is hearing all the aspects of the issue. "There is no opposition left on this issue in the Parliament. All are working hand in hand with the central government for peace, security and development (of Manipur)," Sawant said.
The chief minister said that people of Goa are already in the support of Manipur for unity, peace and prosperity. "Since this issue is already taken up by the Supreme Court, the opposition should not do this (protest in assembly) for cheap publicity stunt," he added.
During the post-lunch session of the assembly, the opposition tried to raise the issue again but Speaker disallowed again urging them not to disturb peace and harmony of the state.