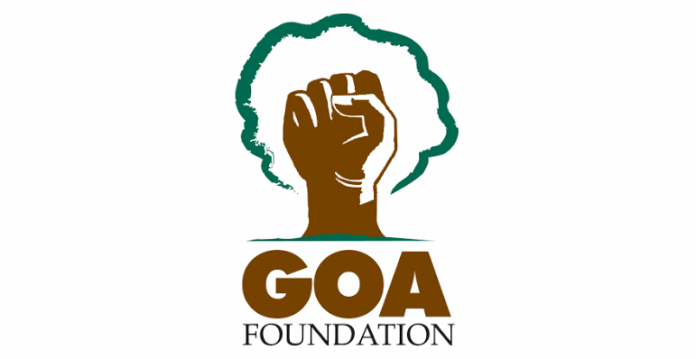 Panaji: Goa Foundation and Swades have worked together to organise a citizens basic law course that is open to participation from ordinary members of the public and social activists. This is an updated version of the PIL course organised by the Goa Foundation ten years ago. It is being brought back due to several requests.
The course is designed to enable participants to better understand the structures, systems, procedures, laws and key judgements that will facilitate the participant in her attempt to get justice. The course has a strong environmental colour.
The course will take the form of 18 lectures followed by Q & A, conducted over the period 17 February to 16 April, 2020. Each lecture will be for 1 hour duration, and will be followed by 30 minutes of Q & A. Timings are every Monday and Thursday from 6 to 7:30 pm, and the venue is Jesuit House in Panaji (opposite Tatos, near Immaculate Conception Church). At each lecture, participants will be provided with background reading materials. An attendance certificate will be given at the end of the course.
The faculty will comprise experienced individuals, and will be drawn from a variety of professional capacities – including lawyers, ex-judges, and other experts in each field.
The following topics are expected to be covered include: How the Constitution, Acts of Parliaments and Rules function; The structure of the Judiciary and jurisdiction of various courts; Structure of Government functioning: secretariat and line departments; Getting information: the RTI Act; What do Criminal Courts do?; What do Civil Courts do?; Administrative justice: functions of collectors, mamlatdars, communidades; Key environmental laws and judgements; Demand for Justice letters: how to draft one; What are Writ Petitions & PILs: how to draft a PIL and argue it yourself; Practical test in drafting a Writ Petition; Rules and procedures pertaining to illegal development/construction: the TCP Act; Section 133 CrPC and the concept of nuisance; Lokayukta law; Laws relating to Panchayats and Municipalities. On the final day, a panel of lawyers will answer any balance queries left with the participants.
This course is expected to be of interest to social activists, environmentalists, members of NGOs/Social Welfare Groups, and to members of the general public who are keen to take up environmental issues in their village.
Participants will be required to pay a participation fee of Rs.2,000 to cover costs, since the course is designed on a no-profit, no loss basis. In case of those who cannot afford this amount, a few seats are available on a subsidised basis. The course is fixed at 80 seats only and these are open to all on a first-come first-served basis.
For further information, and to register, contact Anna at the Goa Foundation office:
Ph: +91 90671 76274 (Mon – Fri 1 – 5pm).
Or email: goafoundation@gmail.com