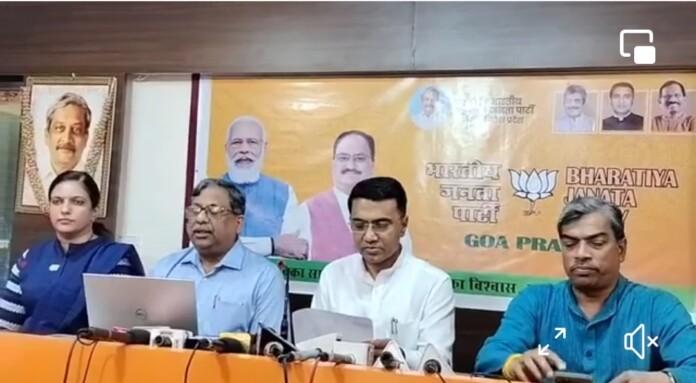 Panaji: Goa chief minister Dr Pramod Sawant on Thursday pledged his organ as a part of the pan-India initiative launched by BJP medical cell.
The chief minister in presence of BJP Goa medical cell convener Dr Shekhar Salkar, co-convener Dr Sneha Bhagwat and party's state general secretary Damu Naik pledged his organs online.
Sawant was immediately issued the certificate.
The chief minister said that he has pledged his kidney, liver and cornea as a part of the drive.
Sawant lauded union health ministry and union minister Mansukh Mandaviya for taking up the initiative of organ donation across the country. He said that the organ can be donated online by anyone, who is above 18 years of age.
The chief minister thanked the union government and BJP medical cell for giving him the opportunity to pledge his organs.
"Everyone should come forward and pledge their organs which will save other lives in the future," he said.
Sawant said that Goa government has held four successful organ extraction programmes which has helped the patients in the state and also outside.
He said that soon, the eye donation bank would be inaugurated in the Goa Medical college and hospital.
Sawant said that there is a demand for kidney and there are 46 patients in Goa who are on waiting list waiting for the kidney.