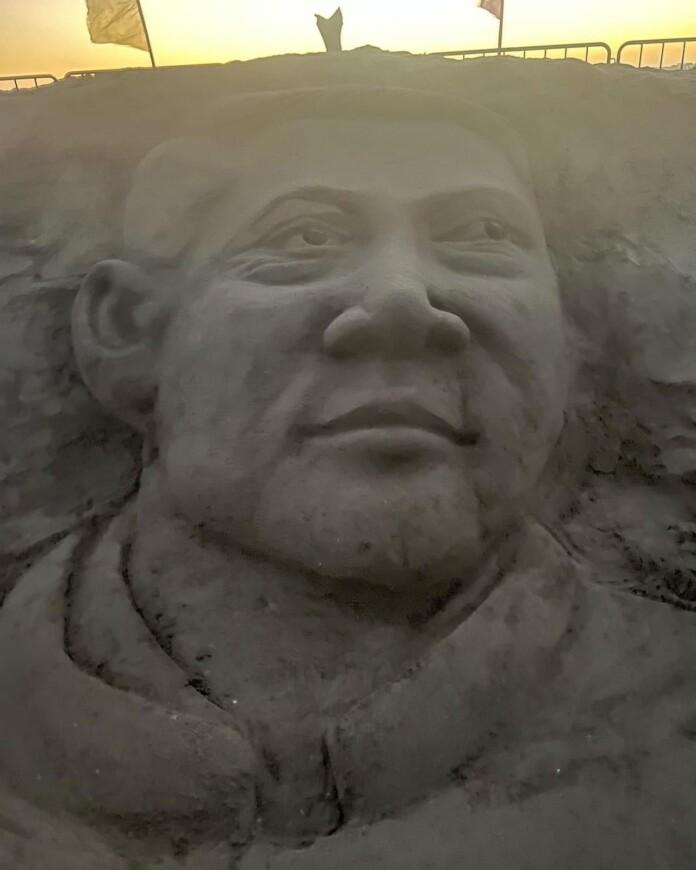 Panaji:  Right from a sand sculpture at Miramar Beach near Panaji to offering Rs 50 discount on every bill by a small-time restaurant at Curchorem in South Goa, the coastal state will celebrate 50th Birthday of CM Dr Pramod Sawant on Monday.
The students of Goa College of Arts located in Panaji have created a sand sculpture at Miramar beach, which was completed last night.
"The students worked tirelessly for 48 hours to create this sand sculpture depicting face of the chief minister," one of the student of the Goa College of Arts said.
He said that the sculpture is a tribute to the chief minister on his 50th Birthday.
BJP leader Pradip Shet, who owns an Aquarium project on the highway near Verna Industrial Estate, 15 kms away from here, has offered free entry to the Goan visitors on April 24.
"To mark the Birthday of the chief minister, we are offering free entry to Goans at my Aquarium project. The person has to bring in any card establishing his identity as a Goan to avail this offer," he said.
Shet's Abbys Aquarium at Verna is a tourist attraction.
In South Goa's Curchorem town, a local businessman Nikhil Fadte has offered Rs 50 discount on every bill on Monday to celebrate birthday of the chief minister. He said that he has decided this discount as a respect to the chief minister.
In Panaji, chief minister Pramod Sawant will meet the people to receive the wishes at BJP office in the evening after 4 pm.