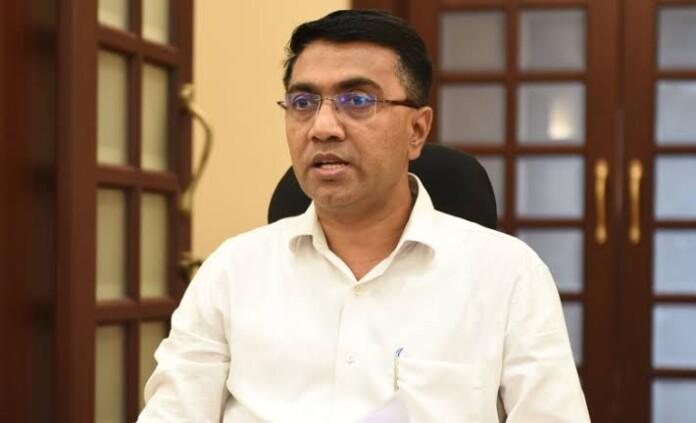 Panaji: Goa Chief Minister Pramod Sawant has jumped in the argument between the opposition members and Speaker of Legislative Assembly Ramesh Tawadkar calling the former as "real threat to democracy in Goa."
Sawant tweeted "The real threat to democracy in Goa is the behaviour of opposition MLAs, making disgraceful comments against the Speaker of Goa legislative Assembly. The frustrated opposition with no real issues are now only looking to make headlines for political gain."
The heated debate between the opposition and the Speaker began on Monday with Goa Forward Party MLA Vijai Sardesai terming Speaker as "employee of the chief minister."
Sardesai along with other opposition members were upset after the upcoming Session of Goa Legislative Assembly, scheduled from January 16-19, had no Private Members' Day.
Reacting to the statement of Sardesai, the Speaker had refused appointment to the Opposition members till he tenders the apology. Tawadkar had told media persons that he will not meet the Opposition members till Sardesai tenders the apology.
The opposition members on Tuesday afternoon met Governor P S Sreedharan Pillai seeking his intervention in the matter. Leader of Opposition Yuri Alemao, who led the group to Raj Bhavan, had termed exclusion of Private Members' Day from the Session as "threat to democracy."
On Tuesday evening, Chief Minister jumped in the discussion with a tweet.