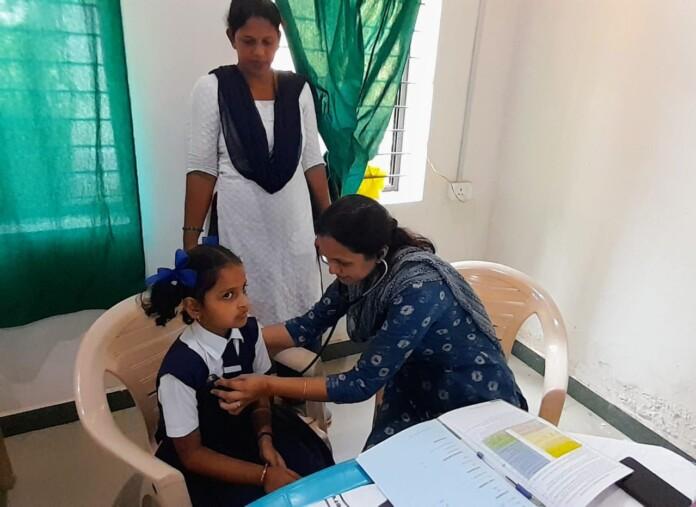 Sattari: Total 250 villagers including men, women and children were screened for various medical disorders at the free medical camp organised by the Government Hopital valpoi in collaboration with Village Panchayat Bhironda and ASG Hospital Donapaula and E-Clinix Valpoi on 19 January at Rural Medical Dispensary Advoi.
The camp was inaugurated by Sarpanch of Bhironda Panchayat Mr. Udaysingh Rane along with the Medical officer incharge Dr. Rupchand Navelkar and Dr. Shyam Kankonkar.
Specialised Doctors from the private sector have also given their services to the people, including Pediatrician Dr. Amruta Deshmane, Medicine Dr. Chitrelekha Nayak, Orthopedic Dr. Rohan Morajkar, Skin Dr, Divya Fulari gynaecologist Dr. Lameez Khan, Physical Medicine Dr. Nehal and eye OPD by Sujay Mishra.
Proprietors of E-Clinix Siddesh Salunke, Riyaz khan and Darpana Rane were present for the camp along with panch members of village panchayat bhironda and other staff of CHC Valpoi.