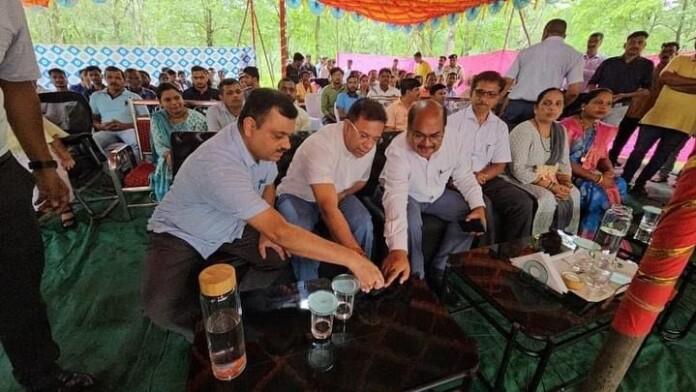 Panaji:Forest Minister Vishwajit Rane on Tuesday inaugurated five Automatic Weather Stations (AWS)  one each in five wildlife sanctuaries of the state to study and ascertain impact of climate change on biodiversity of Western Ghat forests.
Rane in presence of senior forest department officers inaugurated these stations in a function held at Valpoi in Sattari taluka of North Goa.
The minister said "Goa is the first state in the country to place such an elaborate modern AWS for scientific management of forest and to study and ascertain impact of climate change on Biodiversity of Western Ghat Forests."
Rane inaugurated the stations one each in Mhadei wildlife sanctuary, Mollem National Park, Bondla wildlife sanctuary,Netravali wildlife sanctuary and Cotigao Wildlife sanctuary.
He said that the weather stations are installed with the technical support of Indian Meteorological Department (IMD).
"These stations will record atmospheric data including – Air Temperature, Barometric Pressure, Humidity, Wind Speed and Direction, Soil Moisture, Soil Temperature and Rainfall on real time basis at fifteen minute interval and transmit to a web portal with the help of a satellite," he said.