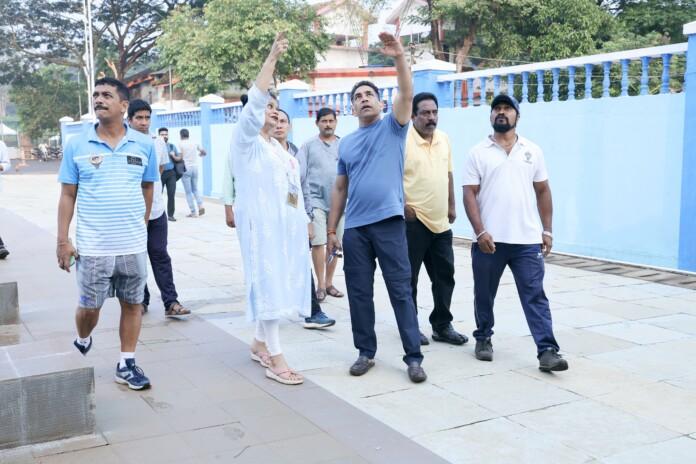 Panaji: Hon. Minister for Sports and Youth Affairs Govind Gaude, early Wednesday morning, inspected the Ponda Sports Complex to take stock of the preparations for the upcoming 37th National Games in Goa.
Venue commandant, Sangeeta Naik, along with other officials were also present.
Gaude said that in view of the recent showers, adequate measures are being put in place for the Games at the venue.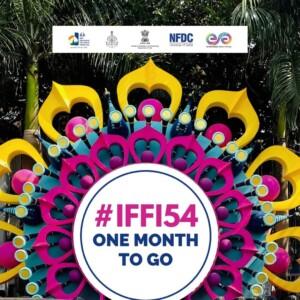 "We have handed over the venues to the overlays team. German hangers, pagodas, etc, are being set up. There will be 3 sports disciplines at this venue – kho-kho from 29th October to 8th November, modern pentathlon and subsequently taekwondo. Taekwondo will take place inside the complex, and modern pentathlon usually includes 4 sports — running, swimming and cycling and equestrian. However, we won't be having equestrian here as we lack the space and venue. Archery will be held at the Goa Engineering College, Farmagudi," he said.
Gaude said that 48 hours prior to the Games, all infrastructure will be in place.
"We inspected the ground at Ponda as it has become muddy due to recent heavy showers. If there is a dry spell in the next 3 days, we will come out of this situation. However, we are exploring other options and that's why we had this inspection. We were supposed to have the kho-kho games on the open ground which is traditionally held outdoors and the ground was prepared accordingly. But due to the showers, we have decided to have an alternate arrangement and have it under the German hangar. We will take a call by Wednesday evening. We have to make such decisions based on the prevailing scenario. We don't want to take any risks due to the showers," he said.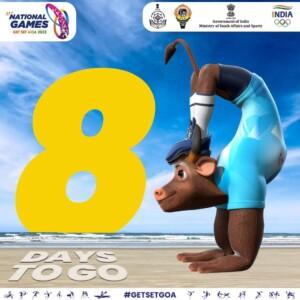 The Minister also anticipates a large crowd for the kho-kho games.
"We will have a seating arrangement for a crowd of 450 people for indoor games at this venue. 50% of this will be reserved for students. The balance will be 20% for athletes and technical officials. So around only 100-200 people can be accommodated. We anticipate a big crowd for kho-kho. We will finalise the seating layout and take a call on this," he said.