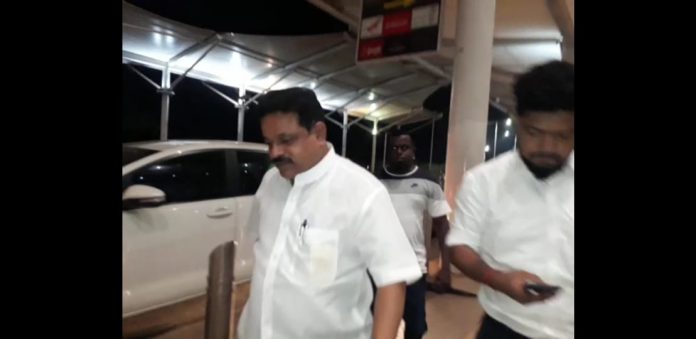 Panaji: Congress in Goa faced a major set back as its legislators Subhash Shirodkar and Dayanand Sopte resigned as MLAs.
Both the leaders are likely to join BJP later during the day. The strength of Congress in the House is reduced from 16 to 14.
Speaker's office confirmed that they have received the resignation of Shirodkar and Sopte. Duo are currently in Delhi.
Both the legislators had airdashed to Delhi on Monday night, in an unexpected political development, that gave setback to the Congress party in Goa.
The political developments in the State comes at the backdrop of Chief Minister Manohar Parrikar's illness, who was recently shifted from All India Institute of Medical Sciences (AIIMS) Delhi to his private residence in Goa.