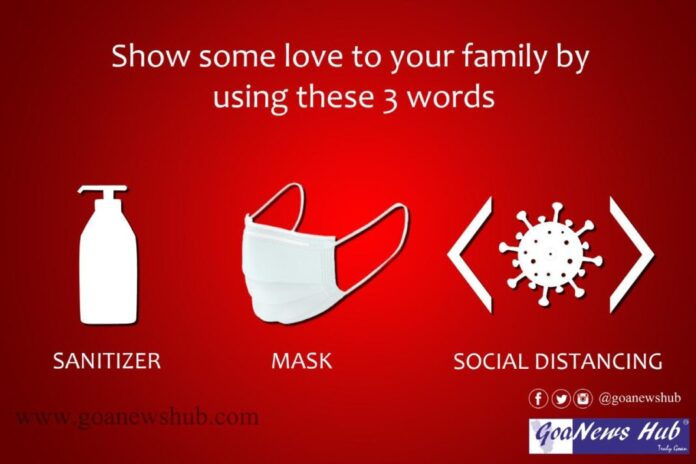 Panaji: Goa continued to reel under intense rise in COVID-19 infections with 1,002 people testing positive on Wednesday,  registering a positivity rate of 17.72 per cent, a senior official said.
As per the bulletin released by State Health department, the state reported 1,002 positive cases on Wednesday, taking the total toll to 183795.
The positivity rate was17.72 per cent on Wednesday as against 13.89 per cent on Tuesday creating concerns amongst the authorities.
State government has announced closure of the schools and colleges except for those children between the age of 15-18 years, who will come to their educational institutions to receive COVID-19 vaccination.
The figures of fatalities due to COVID-19 infection touched 3,526 as one of the patients succumbed to the infection during the day.
             The number of recovered patients in the state rose to 176551 with 46 of them getting discharged on Wednesday. The number of active cases has peaked to 3718, the official said.
  "With 5653 new tests, the total number of tests conducted in the state has gone up to 16,47,005,"  he added.