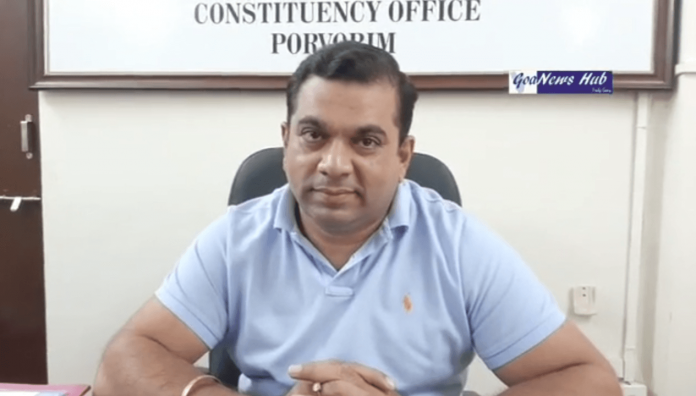 Porvorim: Independent MLA and former Revenue Minister Rohan Khaunte has alleged that Congress leaders are dancing to the tunes of BJP due to which people like Trjano D'Mello are trying to involve him into unnecessary controversies over Serula Communidade.
Reacting to the press conference by D'Mello on Sunday against Khaunte, the former minister said that the Congress spokesman should question new Chief Minister Pramod Sawant and Revenue Minister Jeniffer Monserratte on why action is not taken in the matter.
Khaunte said that during his tenure had ensured that the official involved in the fraud was suspended.
The Independent MLA alleged that the Congress spokesman was "extortionist."
He also said that the press conference on Sunday was an attempt to sabotage "Krishi Melava" which he had organised in his constituency on the same day.
"The  Joint venture is getting exposed by the day. I am out of power for last six months, new revenue minister and CM is in place why questions are not asked to them," he questioned.
Khaunte said that he had raised the issue of Serula when he was the minister and subsequently action was also taken.
"When second issue came to light, I was not in power, but still supported the cause for which CM had assured to inquire into all the communidades on the floor of the House," he said.
"I endorse congress view on search on serula communidade. Succoro sarpanch against whom FIR is filed government has enough scope to be investigated," he said.