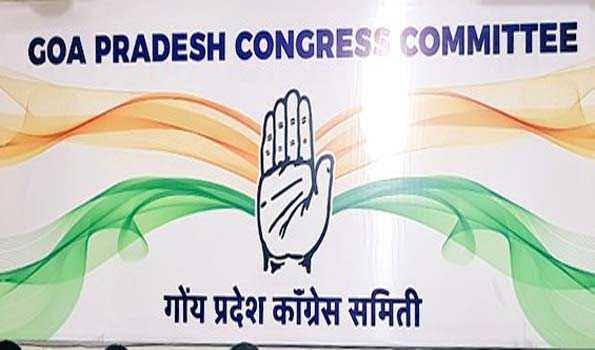 Panjim: The Goa Pradesh Congress Commitee President Girish Chodankar on Saturday said that Congress Party will have its flags on both South and North Goa Zilla Panchayat Bodies, as Voters are frustrated with the functioning of the BJP Government .
"BJP used government machinery for campaigning and all its illegally gained power to garner votes. Despite Model Code of Conduct being in force Chief Minister Pramod Sawant along with his Cabinet Ministers treated the Model code of Conduct with contempt & campaigned openly for their candidates by holding meetings. On the Other hand our Party was not allowed even to go for door to door campaigns and hold indoor meetings." Chodankar said.
"Today, I personally visited North and South Goa Zilla Panchayat constituencies and met several of our candidates and party leaders. From the feedback We are hopeful of getting victory in majority of the constituencies as people have expressed full confidence in Congress Candidates who are committed to protect the Identity of Goa." Chodankar said.
He further said that candidates sponsored by the BJP and its A,B, C teams and allies will get defeated as people were cheated by them.
"The peoples wrath against this government was clearly visible on this voting day as many people have boycotted the voting. This also proves that Election Commission and this government failed to make awareness among people to excercise their voting right." Chodankar said.