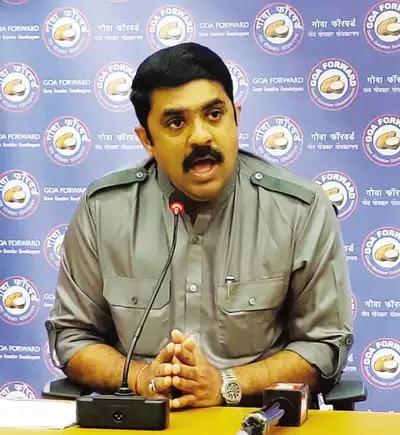 Panaji:- The arrest of Mr. Amit Palekar, the President of the Aam Aadmi Party, in connection with the Banastarim accident case under a stringent non-bailable section of the IPC gives the impression of it being a political move that came as an afterthought.
There's a strong shadow of suspicion and doubt surrounding the motive behind this arrest by the Goa Police, which was made after considerable time had elapsed after the incident. This sudden, belated action has raised misgivings, especially when considered in conjunction with ongoing speculations regarding an embarrassing scandal involving the current BJP leadership. The fact that the president of the state unit of a major opposition party is being selectively targeted only aggravates these concerns.
Also, the timing and nature of such actions by the Goa police does little to foster trust and confidence in the force. The prevailing sentiment suggests that the law enforcement agency may be employed as a tool to settle political scores. Such instances will not go unnoticed by the discerning, socio-politically conscious Goan populace.
It is crucial to underline that the people of Goa deserve transparency and fairness in all law enforcement actions and proceedings. They cannot be swayed or misled by what appears to be a tactical move designed to divert their attention.