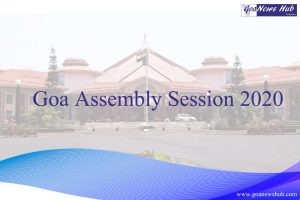 Porvorim: Independent MLA Rohan Khaunte during Zero Hour raised the question about dilapidated condition of market at Porvorim Housing board.
Khaunte pointed out that the issue has been raised often in the assembly but there is no action on it.
Housing Minister Mauvin Godinho told the House that he would ask Housing Board to complete the project in time frame.
Unhappy with the answer, Khaunte said that the state government should frame the policy on the matter within the time frame and also shift the vendors.
He questioned how much time it will take for the Housing department to finalise the policy and shift the vendors.
Godinho did not reply to the question in totality.