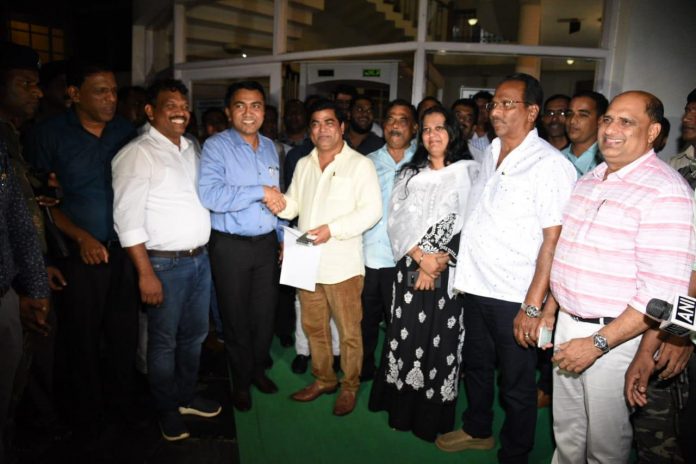 New Delhi: Chief Minister Pramod Sawant along with ten Congress MLAs who had joined the BJP on Wednesday evening will meet party's national president Amit Shah in Delhi on Thursday.
Sawant told that he has arrived in Delhi on Wednesday night along with all the ten Congress MLAs who has merged their unit into the party.
"I will be meeting National President Amit Shah and working president J P Nadda along with all the ten MLAs who have merged their unit in BJP," he said.
When asked whether BJP will drop any minister from its coalition partners to accommodate newly joined MLAs, Sawant said that any decision would be taken after meeting Shah and Nadda.
"I will not be able to say anything till I meet the leaders," the chief minister said.