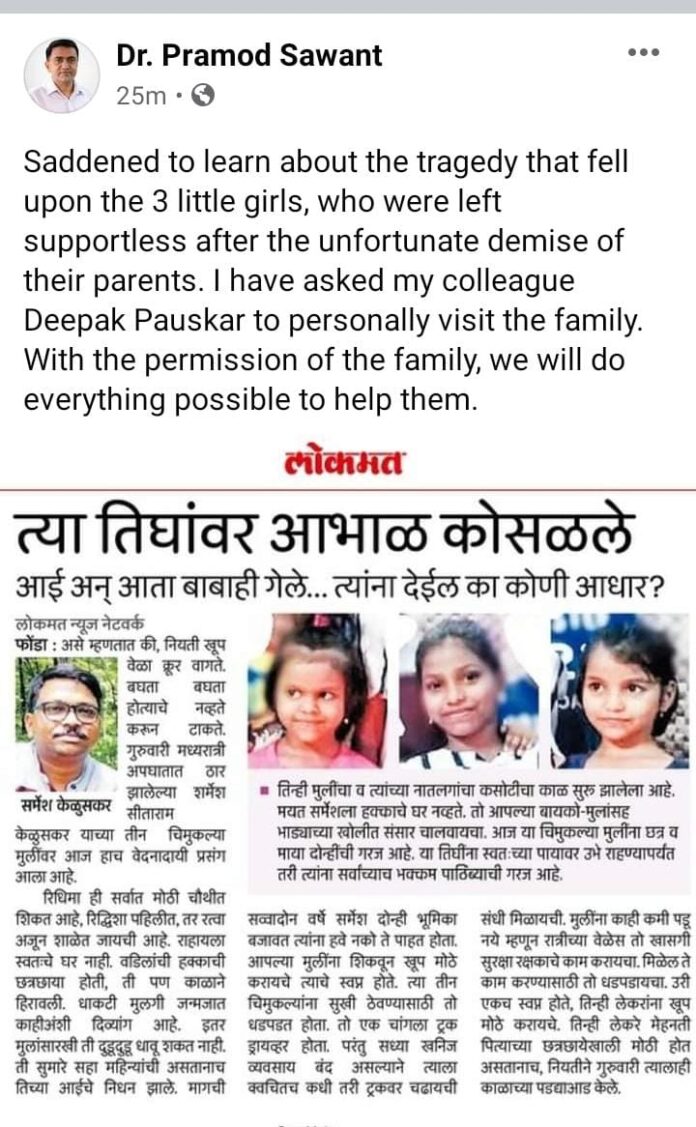 Panaji: Chief Minister Dr Pramod Sawant on Sunday suo-motto rushed for the help of three minor girls who were left orphaned after their father died in an accident.
The story about the girls was carried by a local newspaper which reported that three girls were left orphaned after their father Sarmesh Keluskar died in an accident.
While eldest of his daughter is studying in forth standard, Ridhisha is in first while the last one is yet to go to the school. Their mother had died some years back.
The newspaper reported that they were left without shelter after death of their father.
Reacting to the newspaper report, Sawant took the cognizance and took help of his cabinet colleague and PWD Minister Deepak Pauskar.
Sawant tweeted "Saddened to learn about the tragedy that fell upon the 3 little girls, who were left supportless after the unfortunate demise of their parents. I have asked my colleague Deepak Pauskar to personally visit the family. With the permission of the family, we will do everything possible to help them."
Hours after CM's tweet, Pauskar has reached out to the children and has assured all the help required.