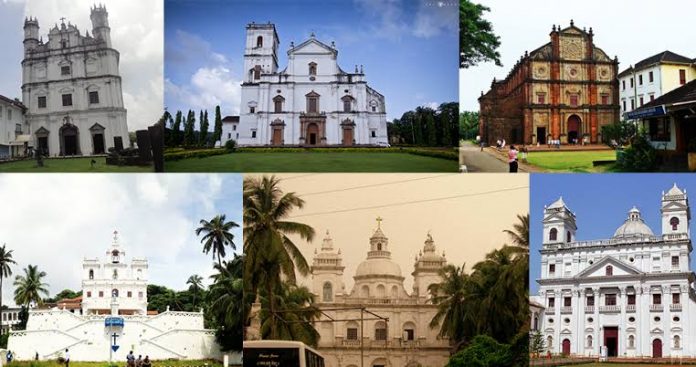 Panaji: Archbishop Rev Fr Filipe Neri Ferrao on Wednesday announced phased opening of the Churches in the state laying down stringent rules to be abided by priests and parishioners.
In an advisory issued here, Ferrao allowed opening of the Churches for religious services only after they fulfill conditions like social distancing,availability of hand sanitisers, sanitisation of Church premises and using non-contact thermometers to examine visitors. 
Archbishop has said that the priest in charge is to make sure that thorough cleanliness and disinfection of the sacred place and of the surrounding premises have been carried out and can be assured to be undertaken regularly.
"The place of worship is well ventilated. The seating arrangement with physical distancing of six feet is marked out," he added.
Archbishop said that Hand sanitizers should be available for the use of the faithful.
"A contactless thermometer is in place to check the body temperature of those who enter. Holy water stoups or fonts are kept dry," he said.
Archbishop has adviced that volunteers should be assigned the task of ensuring that there is social distance.
He, however, said that Churches located in containment or buffer zones identified by the state administration will not be allowed to open.
Churches, which have been closed for public worship since the enforcement of the lockdown in March, will have to obtain permission from Archbishop before opening up for public.
"On receipt of the petition, the Diocesan Authority will send his delegate for an on-site inspection and will grant the requested permission only if he is satisfied that the church/chapel/shrine can in fact comply with all the requirements," he said.