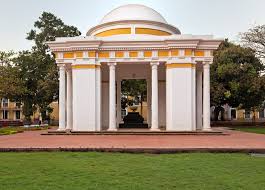 Sanjit Rodrigues the Commissioner of Corporation of the City of Panaji (CCP) has by an official
letter intimated Adv. Aires Rodrigues that the CCP has not taken any decision
regarding prohibiting public protests or agitations at Panaji's Azad Maidan.
The CCP Commissioner's response
is after Adv. Aires Rodrigues on 24th December last year served a
legal notice on the Chief Secretary of Goa, the North Goa Collector and the CCP
Commissioner over the reported move to prohibit any public protests at Azad
Maidan while stating that it was very high-handed and outrageous besides a blatant
assault on democracy.
Stating that CCP Mayor Uday
Madkaikar on 17th December had publicly stated that no
agitation would be allowed at Azad Maidan and that it would be denotified as
place of agitations, Adv. Rodrigues had in his notice stated that interestingly
while Chief Minister Pramod Sawant on that very day had stated that it was a
decision taken by the CCP and not the Government, that Mayor Uday Madkaikar had
publicly voiced that the idea to denotify Azad Maidan as a place for agitations
came from the Chief Minister.
Pointing out that Azad Maidan
is to Panaji what Hyde Park is to London, a venue for public protests and
public meetings, Adv. Rodrigues had in his notice stated that for decades Azad
Maidan has been a place for public meetings and people's protests on wrong
doings by the government.
Recalling that from the 1979
historic student agitation for 50 % bus concession that over the last over four
decades he was personally part of various protests at Azad Maidan, Adv. Rodrigues
in his notice had stated that the Right to peacefully demonstrate is enshrined
in the Constitution of India and that this fundamental right cannot be taken
away by any authority.
Adv. Rodrigues in his notice had
also drawn the attention of the authorities that in 1985, when the then Panjim
Municipal Council (now CCP) had leased out Azad Maidan to the Delhi based All
India Stall Holders Association to run a sale exhibition for eight months, that
he was able to successfully move a petition before the Collector that Azad Maidan
being one of the few lungs of the city be left free for public use and that the
Collector directed the exhibitors to immediately vacate Azad Maidan which
decision was upheld by our High Court whom the exhibitors had moved challenging
the order of the Collector.
Stating that Azad Maidan has been
over the years where aggrieved citizens have congregated to raise their voices
against injustice and to demonstrate on various issues concerning Goa, Adv.
Rodrigues in his notice had sought that  Azad Maidan must remain truly
Azad, free from any repressive tactics by the powers to be.
While seeking that the authorities
act immediately and revoke any decision to prohibit public protests at Azad
Maidan and allow the venue to continue to be used for public demonstrations and
agitations, Adv. Rodrigues in his legal notice had sought that Azad
Maidan remains free and open for public protests and demonstrations.