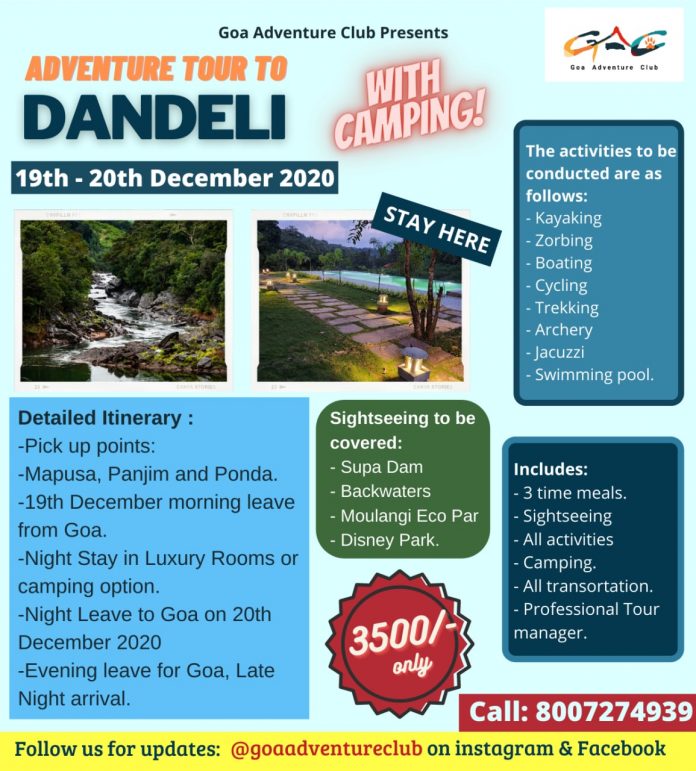 Goa Adventure Club is organizing a weekend adventure trip to Dandeli on 19th December 2020 and will come back to Goa on 20th December 2020.
The activities included are as follows:
– Raft Boating.
– Zorbing.
– Jacuzzi.
– Camping.
– Cycing.
– Trekking.
– Swimming.
The location selected is a treat to the eyes with an infinity pool and a location every Goan will love to visit, camping will be one of its kind and the experience will help you reduce all the stress and feel better.
Contact: 8007274939
Goa Adventure Club is also organizing tours to Kedarnath, North India and other parts of India at very affordable rates which keeps you and your pockets happy.