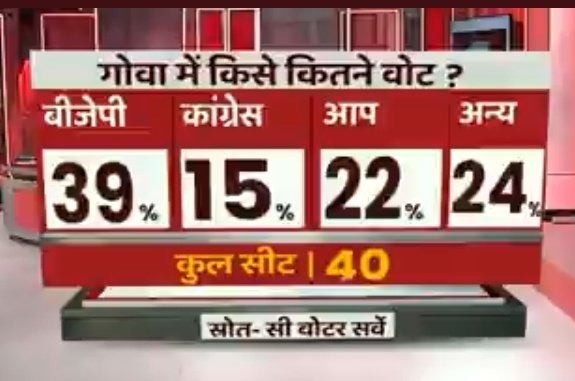 Assembly Election 2022 ABP Cvoter Survey: Months ahead of Assembly elections in as many as five states including Uttar Pradesh, Punjab, Goa, Uttarakhand and Manipur, ABP News along with C Voter conducted a survey to gauge the mood of voters.

The survey highlights several key points related to the states and what voters think of various political parties and their performances ahead of polls.
While the Bharatiya Janata Party (BJP) aims at retaining power in states such as Uttar Pradesh, Goa and Uttarakhand, Opposition parties including Congress, Aam Aadmi Party (AAP), Samajwadi Party (SP) and others would like to dethrone the saffron party in these states.
The ABP C Voter survey further highlights the popularity of BJP in Central government, performance of Prime Minister Narendra Modi, role of Opposition, work done by MP and MLAs in the poll-bound states and other factors.
The survey also talks about the big issues faced by the country at the moment. It includes factors such as unemployment, economic crisis, farmers' protest and Covid pandemic.