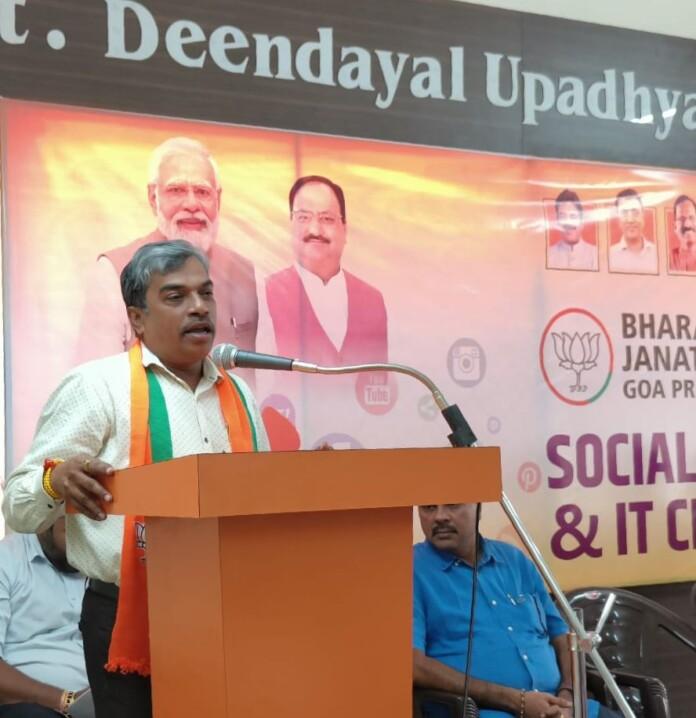 Margao: The Bharatiya Janata Party's social media team on Wednesday met to discuss its strategy to project the accurate information about the government to the general public ahead of 2024 Parliament election.

The campaign hash tagged as #SHANKHNAD is launched by BJP social media cell. Party's state general secretary Damu Naik inaugurated the event at Margao and interacted with the south Goa workers.

Naik addressed the workers and appealed them to get set for the upcoming election. He said that all the wrong information about the government should be countered by providing accurate information.