Minister of Tourism, Govt. of Goa, Rohan A. Khaunte, inaugurated sewage collection tractor
Calangute, 10th October 2023: Minister of Tourism, Govt. of Goa, Shri. Rohan A. Khaunte, today inaugurated sewage collection tractor, generously supported by Mr. Agnelo Rodriguez, Proprietor of the esteemed Royale Exotica Hotel, Calangute. This momentous occasion was graced by the distinguished presence of Calangute MLA Michael Lobo, Sarpanch Joseph Sequiera, Secretary Arjun Velip, panchayat members and shack owners, all united in their commitment to creating a sustainable and cleaner Goa.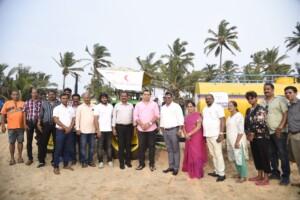 The Hon'ble Minister of Tourism, Govt. of Goa, Shri. Rohan A. Khaunte said, "Today marks a significant milestone in Goa's journey towards a sustainable and cleaner future as the city proudly inaugurates its first tractors equipped with shredding machines for collecting sewage from our pristine beaches. This groundbreaking, community-driven initiative is a testament to the collective effort of the people of Goa in advocating for a healthier environment for generations to come." He further said," "We are thrilled to be taking this monumental step towards sustaining our beautiful province," the adoption of these state-of-the-art tractors ensures that we continue making strides in environmental conservation while keeping Goa's beaches pristine and inviting for everyone."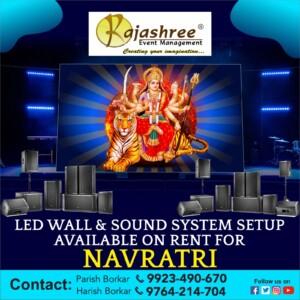 The Hon'ble Minister of Tourism, Govt. of Goa, Shri. Rohan A. Khaunte also emphasized the Government of Goa's unwavering commitment to implementing the acclaimed "Goa Roadmap," a strategic framework that received global recognition during the G20 Tourism Ministers meeting held in Goa earlier this year. He affirmed, "We are resolute in our mission to educate all stakeholders about the essential actions outlined in the 'Goa Roadmap.' These actions are critical for fostering a more sustainable, resilient, and inclusive tourism industry in our beloved state."
Calangute MLA Michael Lobo, the driving force behind this initiative, expressed his gratitude to all the stakeholders for their unwavering support. He affirmed, "Our commitment to sustainable tourism is unwavering. The collaboration between the government, private sector, and local communities exemplifies the synergy required to address pressing environmental concerns. It demonstrates the power of collective action in building a more sustainable and cleaner Goa.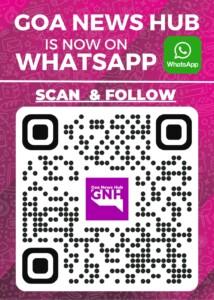 The sewage collection tractor is a testament to Goa's dedication to responsible tourism and its aspiration to set a global example in sustainable practices. As we embark on this transformative journey, we invite everyone to join hands and be a part of this exciting and necessary change for the betterment of our beloved state.