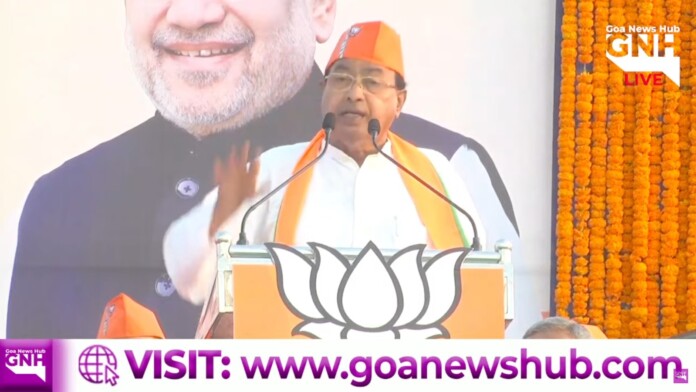 Farmagudi: Minister Ravi Naik on Sunday began his speech asking people to shout 'Jai Ravi' during public meeting at Farmagudi.
When MLA Digambar Kamat culminated his speech, the name of Ravi Naik was announced. People in the crowd shouted "Jai Shree Ram" to which Naik shouted back "Jai Shree Ram". Then went on to shout "Jai Sitaram" (which is his father's name) and then "Jai Ravi."
After shouting Jai Ravi, Naik went on clarify that Ravi means Sun and hence he had asked people to hail it.
In his speech, Naik indirectly claimed that South Goa seat would be contested by Narendra Sawaikar and North Goa by Shripad Naik. The party is yet to announce the candidates.