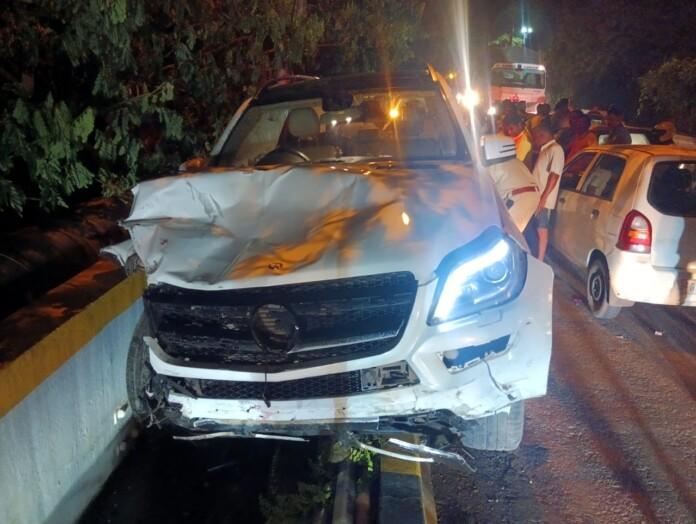 Panaji: Police on Monday said that the initial investigation have revealed that Sawardekar couple was travelling with their three children on the backseat when their Mercedes rammed against oncoming vehicles, killing three.
A senior police official said that when the accident happened, there were five persons in the car.
The vehicle was driven by Paresh Sawardekar while his wife was sitting next to him on the front seats.
Their children was behind in the car, he said.
Police said that the driver was drunk, three times more than the permissible limit, as recorded in his medical examination.