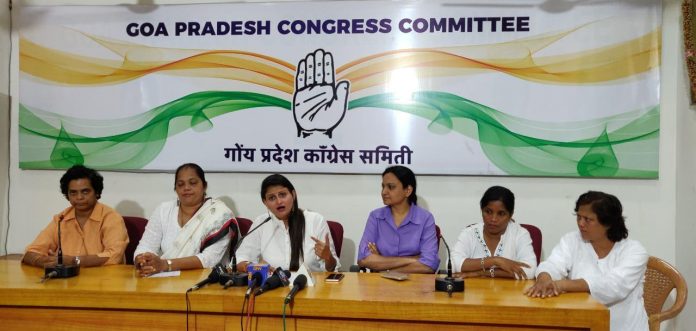 Panaji: The internal fighting within Goa Pradesh Mahila Congress Committee has come to the fore. GPMCC President Pratima Coutinho has claimed that political opponents had fielded former General Secretary Aishwarya Salgaonkar against her.
Salgaonkar has threatened to go on hunger strike from Monday onwards protesting against her illegal removal from the post in the year 2017.
Coutinho has said that Salogankar was planted by political opponents, that is why she was defaming Mahila Congress.
"Aishwarya Salgaonkar was in Mahila Congress, she was there in the State committee and in the year 2017 she was suspended because of anti party activities," she said.
"In the year 2019, now she has remembered. I have never react to my critics because it is democracy. Somewhere we feel that she has been planted by political opponents, she has suddenly doing it after I have filed nomination for Lok Sabha in South," Coutinho said.