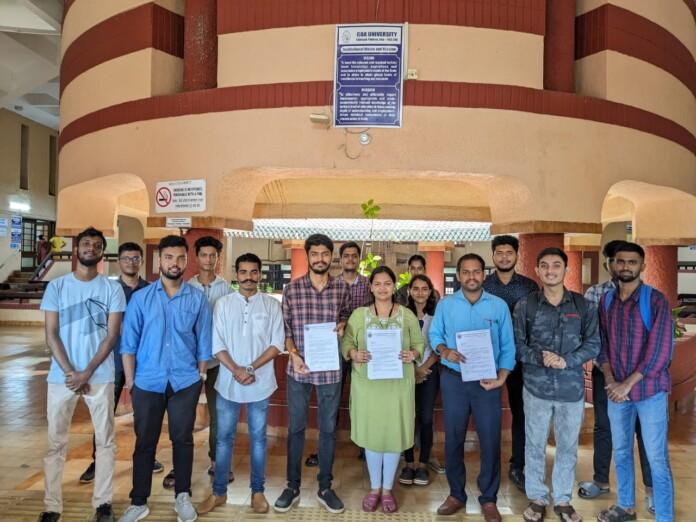 ABVP Goa State Delegation had a joint meeting with the Vice Chancellor and the Registrar of Goa University to discuss on the various issues faced by students on University campus as well as the affiliated colleges.
The discussion encompassed significant topics such as revaluation, marksheet, transportation, students' safety, hostel facilities, syllabus updates, university amenities and fee-related matters.
The Vice-Chancellor and the Registrar went point to point on every issue and demands. They assured quick solutions for the same.