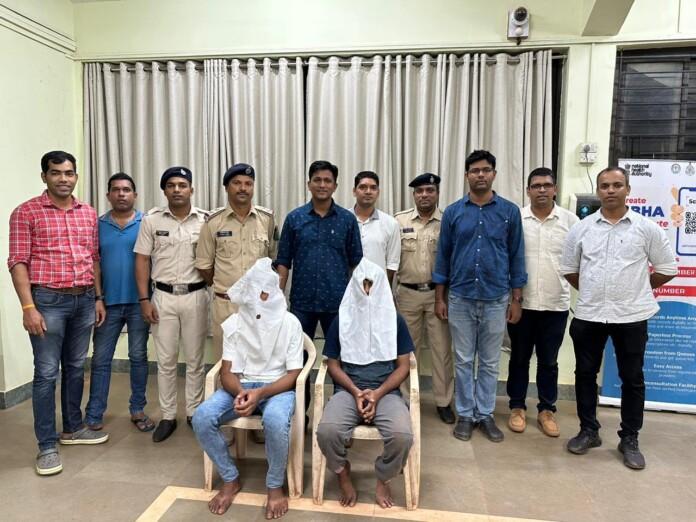 Anjuna Police have arrested 03 accused persons in connection with attempt to murder using a gun.
Today on 12.01.2023 one Mr. Akshit Shetty S/o Anand Shetty Age 30 yrs R/o Wadi, Sodiem, Siolim, Bardez, Goa lodged his complaint that today at around 01.00 hrs to 01.40 hrs accused Mr. James along with four others had entered into his Restaurant at Vaddy Siolim, assaulted him with some hard object, abused him, damaged the glasses and thereafter removed Pistol and fired on his business partner Mr. Uday.
Immediately based on the complaint an FIR vU/s 143, 147, 148, 324, 504, 427, 307 r/w 149 IPC and Sec. 25 of Arms Act was registered and investigation was taken up.
SDPO Mapusa spearheaded the investigation and formed a team consisting of PI Anjuna Prsashal Dessai and others.
Based on the information teams were deputed to trace the accused persons. Accused persons namely Mr. James Savio D'Souza s/o Santan D'Souza, age 44 yrs r/o Dhuler Bardez Goa and Mr. Mohammad Sahid Maniyar s/o Mohamamd Umar Ali, age 29 yrs r/o Karaswada, Bardez Goa were traced at Morjim Pernem Goa.
The Pistol which was used to fire has been seized from the instance of accused Mr. James D'Souza.
Accused Mr. Suraj S/o Anupkumar Singh, age 19 yrs r/o Karaswada was traced at Thivim Railway Station who was on verge to run from Goa.
All three accused persons are arrested in the above crime and are in Police Custody.
The case is under investigation with Tejeshkumar P. Naik, PSI Anjuna PS under overall supervision of Shri. Nidhin Valsan, IPS, SP North, Porvorim and Shri. Jivba Dalvi SDPO Mapusa.