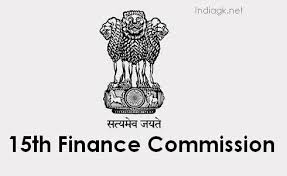 Panaji: The 15th Finance Commission will visit Goa and hold meetings with the State Government and other stakeholders on January 23 and 24.
The Commission will be headed by Chairman N.K. Singh and include all its Members and senior officials.
In this regard the Commission on Thursday had a meeting with the Principal Accountant General of Goa who made a detailed presentation to the Commission on the State's finances.
During its stay in Goa the Finance Commission will have separate meetings with the representatives of the State's Urban Local Bodies (ULBs), Rural Local Bodies (RLBs), representatives of Trade and Industry bodies of the State and representatives of the Political Parties of Goa.  The Commission is also scheduled to have a detailed meeting with the Chief Minister of Goa along with other Ministers and senior State Government officials.