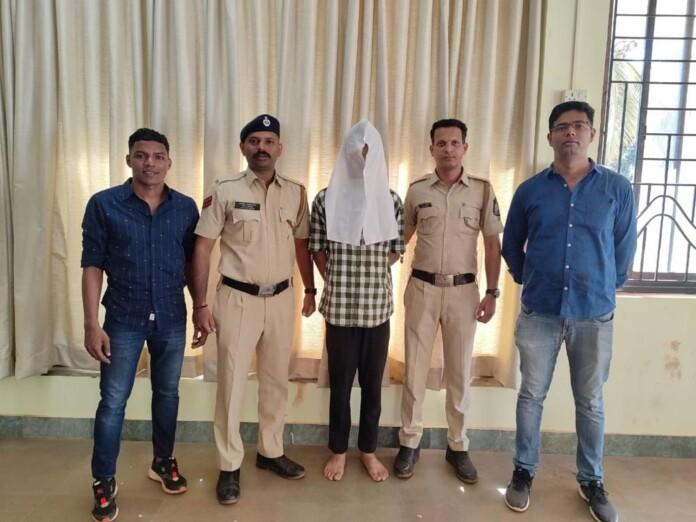 Anjuna Police and Colvale police have arrested 03 individuals in separate cases of mobile theft.
As per SDPO Mapusa Jivba Dalvi on 24/04/2023 a FIR was registered upon the complaint of Shri Muhammad Sinan P S/o Saker P. R/oWayanand, Kerala, stating that on 23/04/2023 during evening time at parking area, Anjuna, Bardez Goa, accused persons namely Mr. Daniel Das Sandos Avero S/o Mathies, age 27yrs, r/o Fisherman colony South Kerala and (2) Ameer Sherwan S/o Ahammed Kaya, age 25yrs, r/o Kanniparamba Kerala rider & pillion rider of Activa black in colour bearing no. GA 11 B 8966 forcefully snatched the mobile phone of complainant make MI 10 Purple gray colour bearing sim card W/Rs. 12,000/- & his friend namely Mr. Fasalu Rahman P.A. S/o Yoosaf r/o Kerala make MI 11T pro Blue colour bearing sim card of W/Rs. 40,000/- from their hand all W/Rs. 52,000/ approximately by Head constable D. Gawandi of Anjuna Police Station.
In this connection FIR under sections U/s 356, 379 r/w 34 IPC was registered.
Both the accused persons were arrested and stolen property recovered from their possession.
Similarly that on 25.04.2023 an FIR was registered U/s 380 IPC upon the complaint of Shri Harish Kumar S/o late Kuran Chand, N/o Rajasthan stating that on 19.04.2023 accused person namely Gagan Deep S/o Omkar Singh, r/o Ambala Haryana effected entry into the rented room of the complainat and committed theft of the mobile phone of the complainant and his friend W/Rs. 65,000/-. During investigation the accused person was traced and arrested and one mobile phone makes Oppo A-5 2020 W/Rs. 10,000/- recovered from the possession of the accused person by HC- 4303, Shyam Anurlekar of Anjuna P.S.
Further investigation is in progress under supervision of Pi Prashal Dessai