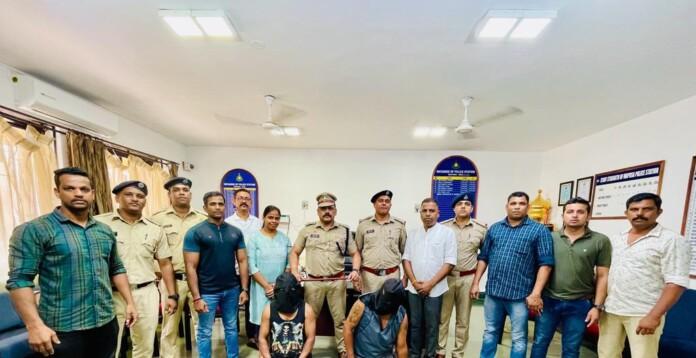 Mapusa: Mapusa Police have arrested 03 persons for desecration of Chatrapati Shivaji Maharaj Statue.
As per SDPO Mapusa Jivba Dalvi on 14.08.2023 early morning information was received that Chatrapati Shivaji Maharaj Statue located /installed at Karaswada
Industrial Estate main Gate is seen damaged and vandalised. On receipt of this Information Mapusa Police station registered FIR under sections 295- A, 153- A,427 r/w 34 IPC against unknown accused persons.
During the course of Investigation as per Instructions Of DGP Goa Shri Jaspal Singh a dedicated team was formed under Supervision SP North Shri Nidin Valsan headed by Shri Jivba Dalvi SDPO Mapusa, Assisted by PI Shri Shitakant Nayak, PSI Viraj Korgaonkar,PSI Bablo Parab, LPSI Reecha Bhonsle, HC Sushant Chopdekar, PC Prakash Polekar, PC Akshay Patil, PC Anand Rathod, PC Rajesh Kanolkar.
Further Staff Moved in an around locality and collected CCTV footages from different location and was through scrutinized and perused. Team further through the human and technical surveillance identified the culprit and staff zero down one Mr Nigel Fonseca and apprehended him. Further during interrogation involvement of two more male persons were revealed and they were also detained. All three were arrested on 15.08.2023. Accused persons t are identified as 1.Mr Nigel Joaquim Fonceca 2. Mr Alex@ Felix Fernandes
and 03. Mr Lawrence Mendes all r/o Mapusa.
All accused persons have been remanded to 06 days police custody.
Further investigation is in progress.