Wooden toymakers from Sawantwadi fight a relentless battle against the odds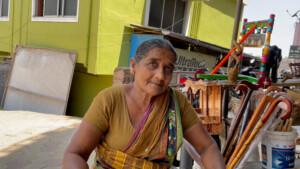 Sawantwadi (Maharashtra) The makers of wooden toys from Sawantwadi in Sindhudurg District of Maharashtra are fighting a battle against the onslaught of less-priced Made in China products and scarcity of skilled manpower.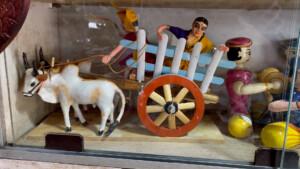 But certainly, Prime Minister Narendra Modi's reference to them in Maan Ki Baat has helped to garner the much-needed attention towards this trade, which tracks back its root to the era of dynasties in the region.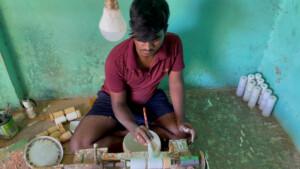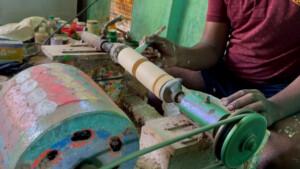 From burgeoning cottage industry helping eke out living to several to mere 6-7 families continuing with it, the business of making wooden toys and fruits in Sawantwadi town of Maharashtra, is fighting a relentless battle against 'mass produced Made in China products, hike in labour cost and unavailability of experienced hands to carve them.'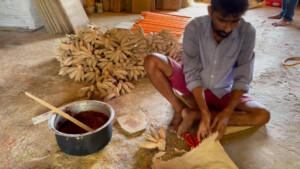 Prime Minister Narendra Modi in September, 2020 made a mention about Sawantwadi toys in his address to the nation "Maan Ki Baat". The toy makers admit that there was additional attention towards their trade after the address. But their challenge still carries on.
39-year-old Manjunath Gudigar has been one of the representatives of this craftsmanship. Sawantwadi toys are made from the wood of the Indian Coral tree which is also called Pangara in Marathi.
"After PM's reference, there was attention towards the craft. But we want a proper government support to preserve this age-old tradition," said Manjunath, who runs a workshop at Colgao village on the outskirts of Sawantwadi.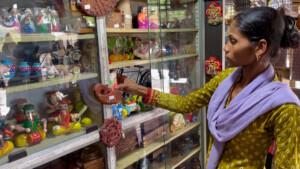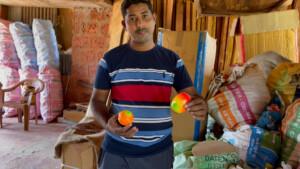 Manjunath's mother, Shalini is the main helping hand for him in his business, who manages his shop in Sawantwadi market near Moti Talao. Right from wooden chess
"We can run this business because we have our own shop in the market, otherwise its impossible to fetch the price, if there is a middle-man involved in it," he said.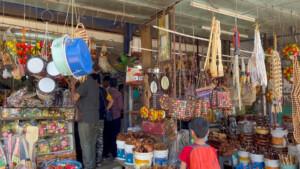 For Shalini, the life centered around the wooden toy making. "I was born in a family of wooden toy maker and married to the person who has same profession," she says, smilingly.


Ganapat Chitari, another wooden toy maker, claim that Chitaris were specially invited to Sawantwadi by then King of this area to promote the craft from Karnataka.
"You will find Chitari families in Karnataka and also in Cuncolim village of South Goa," he said.
The toy makers in Sawantwadi claim that the lack of skilled manpower and high costs coupled with less market demand is crippling the industry, which needs a thought of revival.