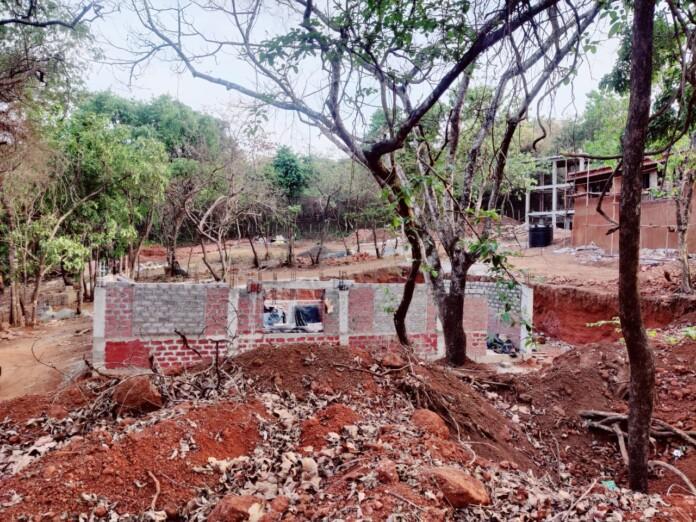 Controversial Ashram at Canacona in the eye of storm
By Basuri Desai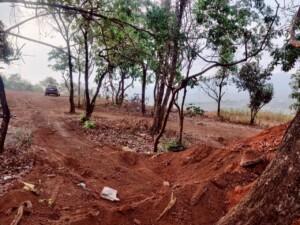 Canacona: Amidst the heated discussion about saving the forests of Canacona from being felled, the Ashram constructed by an influential Swami has come under the scanner of the locals and Village Panchayat of Poinguinim.
Raaj Shashibhushan Pandey alias Swami Rishiraj, an influential Guru, who initially operated from Palyem Arambol and began construction of this Ashram at Vape forests in Canacona. As per the demolition notice issued by local panchayat, the construction is completely illegal and it has been done by felling several trees and cutting off eco sensitive hill.
Savita Tawadkar, Sarpanch of Poinguinim panchayat, who is also a wife of MLA of Canacona and Speaker of Goa Legislative Assembly said that the complaint was received by the local body, almost two months back. The panchayat had initiated a show cause notice against the Ashram, she said adding that the management responded to the notice but their reply was not satisfactory.
The local panchayat has now issued demolition notices against the Ashram.
The issue was raised by Goa News Hub initially after which the local panchayat had expedited the procedure. Before taking up the issue, GNH correspondent had even met Rishiraj who had said that "whether legal or illegal, I will tell you later."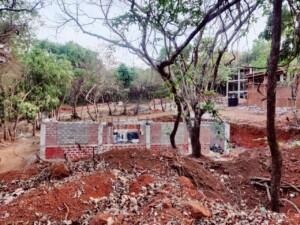 Local panch Shilpa Prabhu Gaonkar has been actively working to ensure that the forests are protected in this area. She had said that the Ashram was illegal.
GNH has been following this story from the first day onwards to espouse the cause of protecting the forests, which we are losing to the gross illegalities.
Really sad to see, Canacona place which was devastated by floods few years back is heading for another disaster. The myopic approach towards forest and it's resource will definitely show detrimental effect on local ecology in the coming time.
Where are we heading? Why can't we respect the law of land ?
The question now raises on the dozens of authorities stationed in the revenue taluka of Canacona who has paid blind eye over the gross illegality that is taking place under their nose.