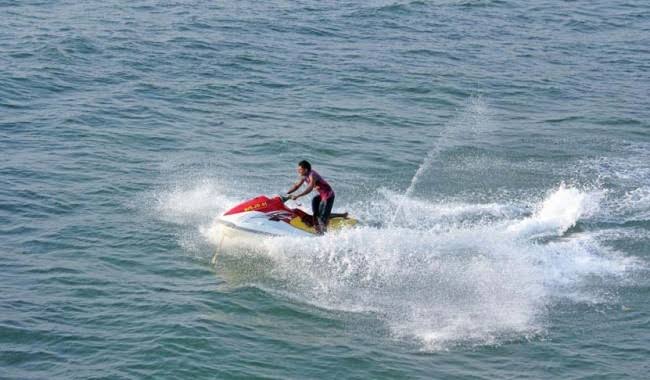 Vasco: Life of a tourist who died while enjoying an illegal water sports activity at Baina Beach could have been saved, if Harbour Coastal Security Police Station had to implement the order of Department of Tourism.
The department of tourism on December 22 had asked Harbour Coastal Security Police to file FIR against the illegal water sports operator at Baina. But despite clear directions, the police, for the reasons best known for them, refused to take any action due to which a tourist died.
The order had pointed out to the police that an illegal operation of Mechanised Boating /Water Sports Activities was being carried out at Baina beach area, which has not been permitted.
The order had specified names of the Water Sports Operators across Goa who were formally granted permission by the Department.
The department had pointed out that the illegal Water Sports activity was amounting to committing an offence under section 188 of IPC.
The tourism department had asked FIR be filed against the violator.
But despite such a clear instruction police did not take any action.
Tourism Minister Rohan Khaunte on Monday told reporters that he has asked report from SP South Goa over the issue. When contacted on Tuesday, S P South was not available for his comments.