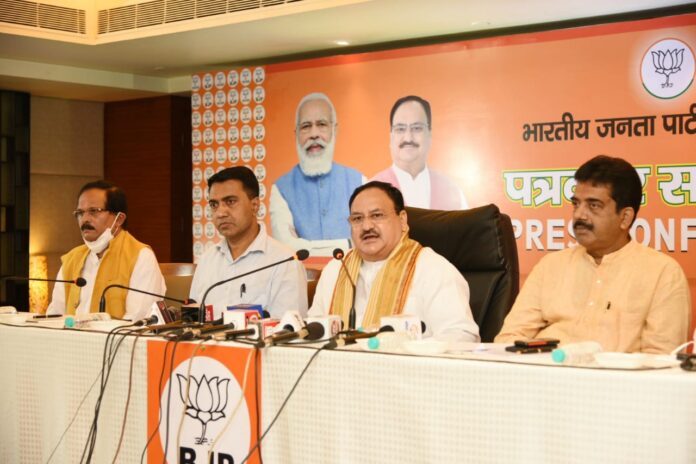 Panaji: BJP National President J P Nadda on Sunday said that the party will go ahead for the next election under the leadership of Chief Minister Pramod Sawant, while adding that the formal decision on the same would be taken by party's Parliamentary committee.
Nadda was talking to reporters during his two day long visit to the coastal state.
The Party President said that Goa has done all round development under the leadership of Pramod Sawant.
On asked whether party will project a new face as CM for upcoming election, Nadda said "we are proceeding under his (sawant) leadership. But there is a system in the party that such announcements are done by Parliamentary Board."
"There is no possibility of looking at any other thing (aur kucch sochne ke likye stthan nahi hai)," he said.
Nadda stated that he was very happy over the performance of the state government and BJP in Goa.
Referring to the MLAs, who had joined the party from Congress, Nadda said that all the legislators have assimilated themselves "totally and fully" into the party organization.  He said that the party right from 2017 till 2021 has grown and become a formidable force in the state.