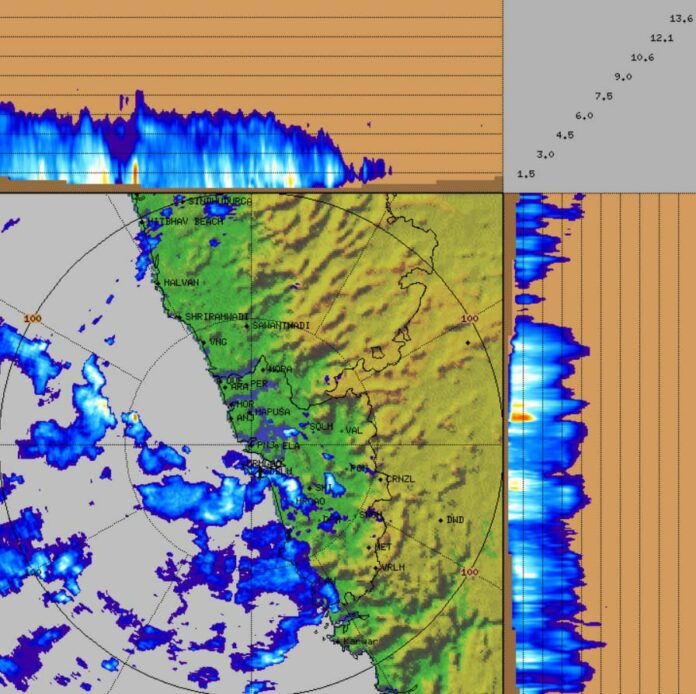 Panaji : India Meteorological Department(IMD), Goa has informed that a Low Pressure Area is formed near Andhra- Odisha coasts on 6th September.
As on 7th September, It has intensified into a Well Marked Low Pressure Area and  lies over south Chhattisgarh & adjoining south Odisha. It is likely to move west-northwestwards during the next 2 days. Along with this, a "shear zone" continues to run roughly along Latitude 18°N between 3.1 km & 7.6 km above mean sea level.
As a result of these weather enhancing systems, Very Heavy Rainfall (Rainfall exceeding 11.5 cm in 24 hours) is very likely at one or two places over the districts of Goa on 7th September.
Heavy rainfall (Rainfall exceeding 6.4 cm in 24 hours) very likely at a few places on 8th September. Likelihood of Heavy Rainfall (64.5 – 115.5 mm of rainfall in 24 hours) continues over North and South Goa districts for about a week from 7th September. Another Low Pressure Area is likely to form over North and adjoining Central Bay of Bengal around 11th September, 2021, informed IMD Goa.