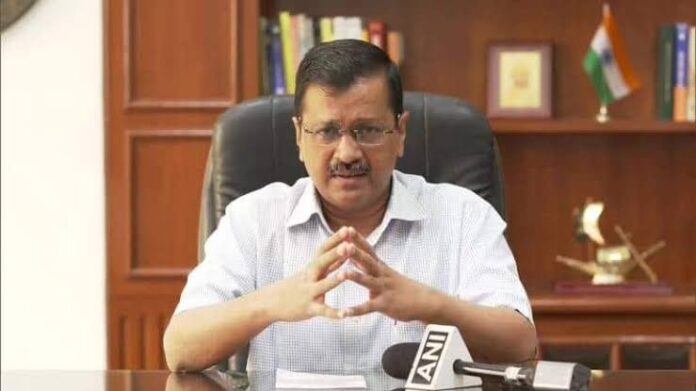 Panaji: Aam Aadmi Party's National Convener and Delhi chief minister Arvind Kejriwal on Sunday said that his party will welcome Utpal, son of former Goa chief minister late Manohar Parrikar in the party, if he is willing to join.
"I respect Manohar Parrikar. If his son is willing to join AAP, he is most welcome," he said responding to a question during interaction with mediapersons in Panaji.
Utpal has been vying for Assembly ticket of BJP from Panaji constituency which is currently represented by his party's MLA Atanasio Monserratte.
Kejriwal arrived in Goa on Friday on a two day long visit during which he participated in the door to door campaign in St Andre, Shiroda and Cortalim Assembly constituencies.
Responding to a question, Kejriwal said that his party will go ahead with the non-BJP political outfits for post-poll alliance, if required in Goa,
"But why would someone vote for Congress? People know that if they vote for Congress, once their MLA gets elected, he will go to BJP," the Delhi chief minister said.
During his Goa visit on Sunday, Kejriwal unveiled 13-point Goa model which covers resumption of mining, provision of land rights and employment.
Kejriwal said that  If AAP forms the government, then every Goan family will get a benefit of 10 lakh over five years.
Spelling out details about his 'Goa Model', Kejriwal said it will have a 13-point agenda which will include providing jobs for the Goan youth. He said, "Upon gaining power, AAP will provide government jobs on a merit basis, as well as unemployment allowance of Rs. 3000 each until they find work".
Moreover, he promised if his party won office, mining would be restarted within six months as well as land rights would be resolved within the same timeframe.
Among other agenda points are enhancing the condition of state-run schools, providing free education to all Goans, and improving hospitals in the state.
"All issues of farmers will be resolved while a "raid raj" and "corruption" will be eliminated and a congenial atmosphere will be created for trade and industry to flourish", he added.