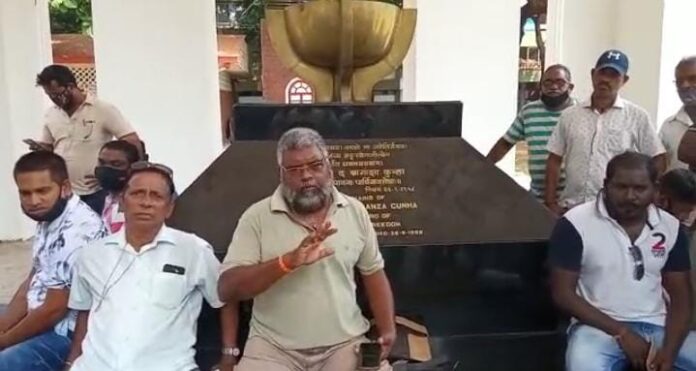 Panaji: The Tourist Taxi Association in Goa have threatened to intensify their agitation in the state from Thursday onwards demanding scrapping of Cab aggregator, Goa Miles.
The Association's spokesman Bappa Korgaonkar told reporters that the tourist taxi operators have been resorting to 'Gandhigiri' all this time, with the demand to scrap Goa Miles.
"We have had enough of Gandhigiri now. The time has come to intensify our agitation, which are doing from tomorrow onwards," he said, without revealing the course of action.
The Tourist taxi operators have been protesting at Azad Maidan in Panaji since last two days. Korgaonkar said that number of tourist taxi operators joining the agitation is increasing every passing hour.
"If there is any law and order issue in the state due to our agitation, than we should not be blamed for it. The State government will be completely responsible for it," he said.
Korgaonkar alleged that the cab aggregators have created dent in the business of traditional tourist taxis by operating illegally in the state.
He said that the tourist taxi business is completely a monopoly of locals, who have been providing good service in the tourism industry.
Korgaonkar said that the introduction of more cab aggregators in the state would further destroy the tourist taxi business.