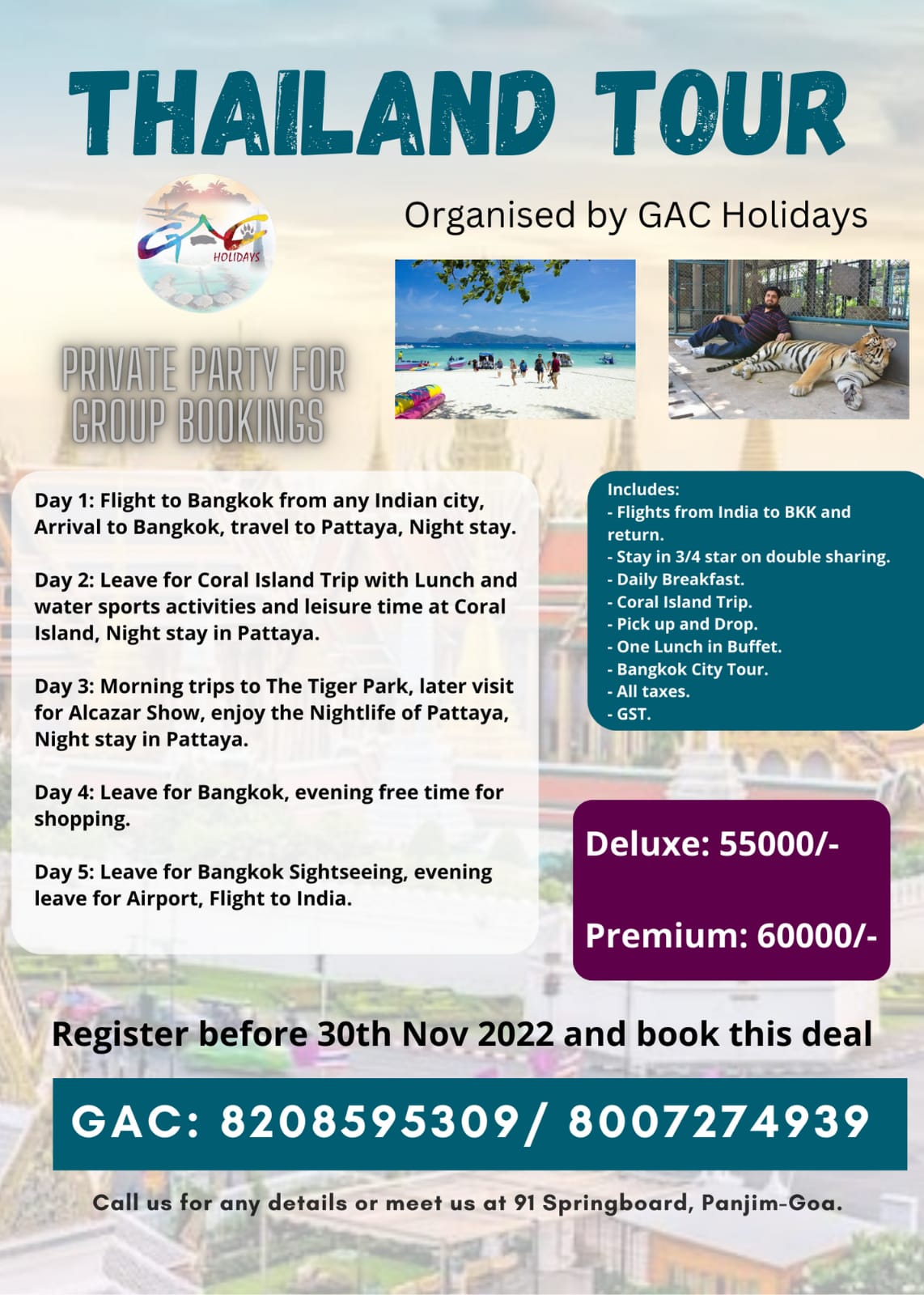 Thailand is now open for Indian tourists after covid 19, one of the easily accessible countries with an on arrival visa and few formalities which are done by GAC Holidays.
The package to Thailand is at 55000/- which is the best deal available in the market for all the Indian travellers looking to relax in the amazing country Thailand which is known for its beaches, Shopping and parties.
As per the survey, the highest number of Bachelor parties are organised in Thailand, GAC Holidays has special deals for all the big groups planning to have a lifetime experience in Thailand.
Travel to Thailand with amazing deals with GAC Holidays, get in touch with their team.
GAC Holidays: +91 8007274939/ 8208595309