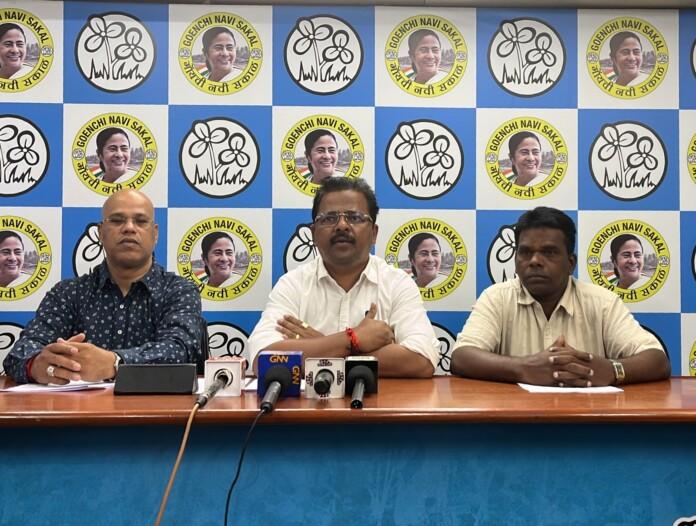 Panaji: Trinamool Congress Party on Tuesday accused Revolutionary Goans of trying to break the voice of United Goans.
TMC North Goa Coordinator Samil Volvoikar told reporters that RG was trying to play politics over the issue. "No single party can fight the issue of Mhadei. Everyone has to come together," he said.
Volvoikar said that the RG's Public Meeting was more to target the opposition parties by taking up issues which are irrelevant to Goa. He said that all the political parties have agreed to come together on this issue but RG is trying to break the unity.
The TMC leader also condemn statement by RGP MLA Viresh Borkar against the TMC.