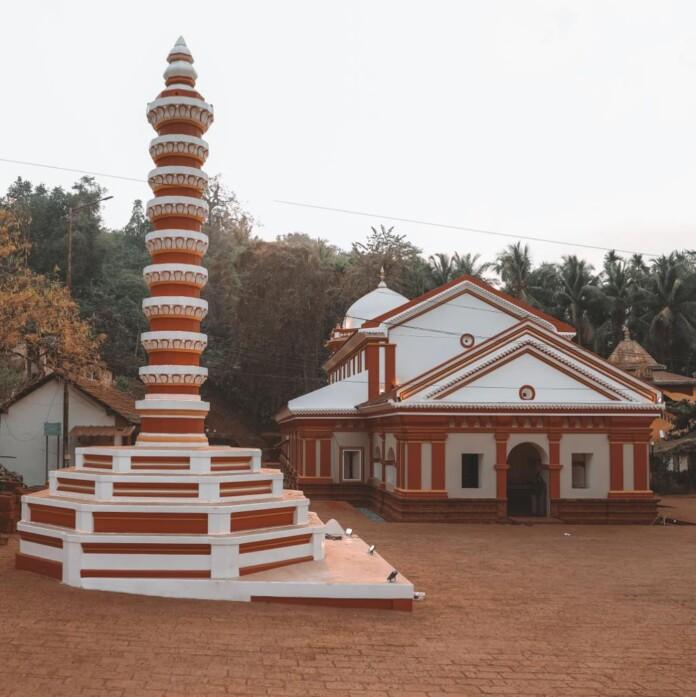 Panaji: Chief Minister Pramod Sawant on Saturday inaugurated the refurbished Shree Saptakoteshwar Temple at Narve village in North Goa which was constructed by Maratha King Chhatrapati Shivaji Maharaj almost 350-years-ago.
Descendent of Chhatrapati Shivaji Maharaj and Satara MLA Shivendra Raje Bhosle was present as the special guest for the function held on Saturday evening. Union Minister Shripad Naik was also present for the function.
State Archives and Archeology Department has refurbished the three-century-old temple which was constructed by the Maratha King.
"Chhatrapati Shivaji Maharaj and Sambhaji Maharaj has contributed immensely towards the protection of Hindu Gods and the religion in Goa during Portuguese rule," Sawant said, addressing the gathering.
He said that the Temple at Narve was constructed 350 years back by Shivaji Maharaj, after the original Temple at Diwar Island was destroyed by Portuguese.
The chief minister said that several Temples were attacked and destroyed by Portuguese during their rule over Goa. "Goa government has decided to reconstruct these temples. State Archives and Archeology department is preparing a list of such temples," he said.
Sawant said that there may be thousands of such temples, but government cannot rebuild all of them. "In the memory of all those Temples which were destroyed during Portuguese rule, the State government will construct a huge Temple at Diwar Island where Saptakoteshwar Temple originally existed before it was shifted to Narve," he said.
The chief minister said that the State government would also take up the repairs and rebuilding of the forts in the state which were constructed by Chhatrapati Shivaji Maharaj, including the one at Betul village in South Goa.
 Sawant said that there is need to portray the actual history before the current generation. The chief minister said that the STate government has set up a research Chair in the name of Chhatrapati Shivaji Maharaj at Goa University.