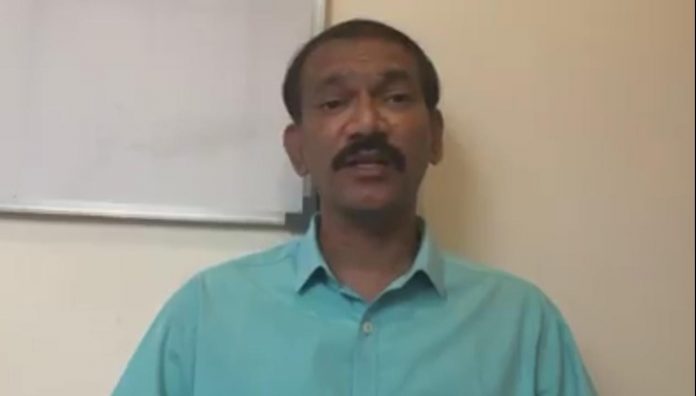 Margao: Terming the TCPs approval to Section 16 B to pave way for conversion cases is only to invite suitcases with bribe, Goa Pradesh Congress Committee has strongly objected to the move and have cautioned public not to fall prey to bribery tactics by habitually corrupt BJP stooges.
Reacting to public notice issued by chief Town planner, Town & Country Planning Department published in the local news paper with respect to the approval of conversion cases under Section 16 B of the TCP Act in the 169th TCP board meeting, GPCC President Girish Chodankar has demanded withdrawal of notice within Seven days, which will open up flood gates for illegal conversations.
"This advertisement has exposed the underbelly and mass corruption with mass destruction of Goa by the BJP Government. The notice is bereft of details which are necessary to be put forth to the citizens as under the statute of the TCP Act wherein the citizen understands the property details and can involve in the process as desired. This notice is faulty, illegal and bad in law. Cost of expenditures shpuld be recovered from TCP officials responsible for this illegal advertisement and not from tax payers pocket," he said.
"People who intend for conversions should not invest crores of rupees on Ministers, TCP officials and Dalals in the form of bribe as these conversations will not stand the scrutiny of law and will never be a reality. This is only gimmick to loot Goa and Goans." Chodankar said.
Calling former TCP minister Vijai Sardesai as architect of section 16B, Chodankar questioned his silence over the notice .
"Sardesai should have exposed all illegalities and corruption in TCP since he had handled and claims to have good command over this department." Chodankar said.
"It's evident that the Dy CM Chandrakant (Babu) Kavlekar has continued with the legacy of the past TCP minister who was instrumental in amending the TCP act to legally convert huge tracts of fertile land or green cover under the garb of development." Chodankar said targetting present TCP minister.
"Kavalekar had vehemently opposed the same16B amendment, while he was leader of opposition. But no sooner he took the charge of the TCP department his primal instinct of profiteering took over." Chodankar pointed out.
"Kavalekar also holds agriculture portfolio, hence he should understand that to foster agricultural activities, the land is prime resource and its conversion will work otherwise, He said.
"It's well known that the Hon'ble HC of Bombay has clearly mentioned that the outcome of the petition filed by some NGOs against the said 16B amendment will decide the legality of the conversions undertaken, but instead of impressing upon the HC the need to decide the matter urgently, the Govt has been more comfortable approving such proposals, well aware that tomorrow the particular section itself might be struck down" claimed chodankar.
"Our accusations that 16B is not Case To Case Basis but Suitcase to suitcase basis is proving correct." He said.
Girish Chodankar