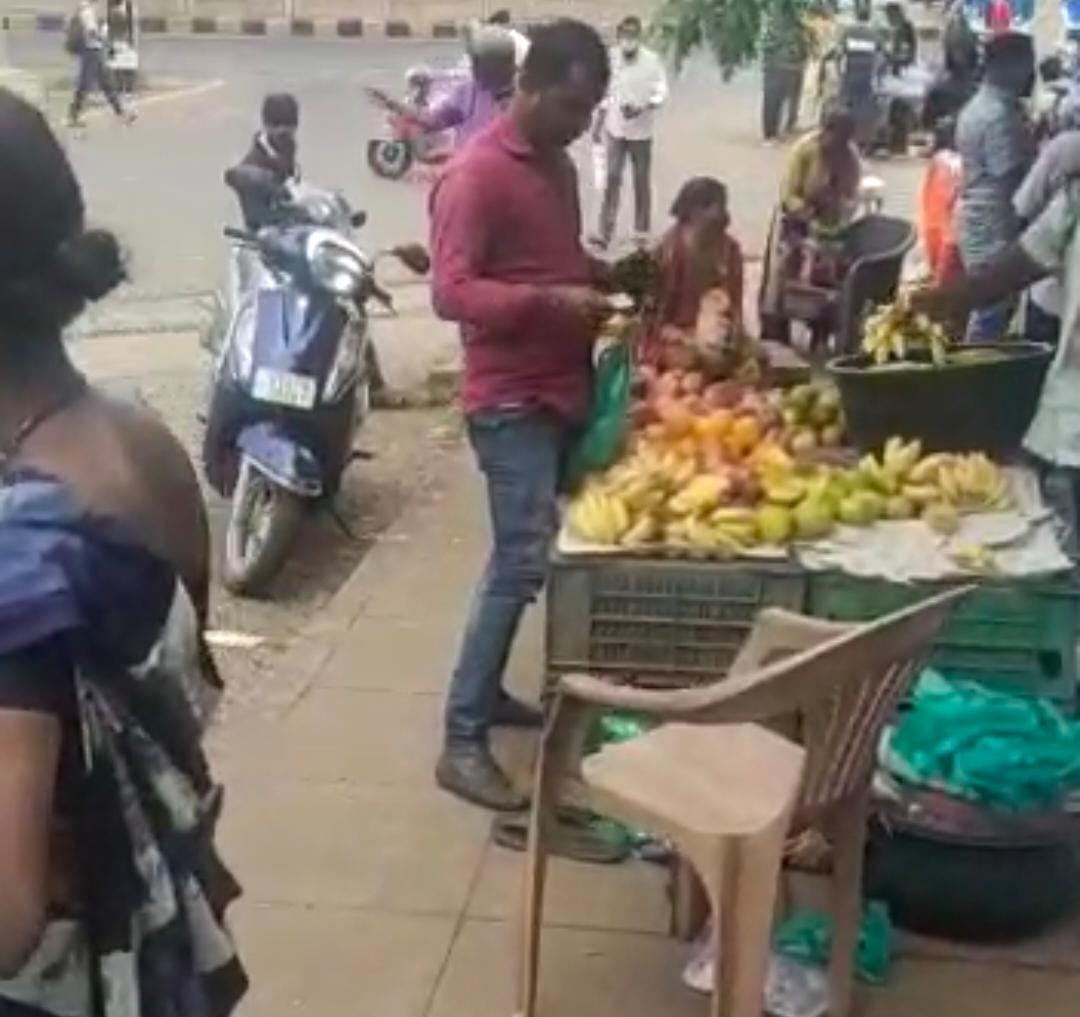 Bambolim: Following communication from the Directorate of Health Services, St Cruz village panchayat on Tuesday undertook thedrive to clear the fruit vendors who were creating congestion near the main gate of Goa Medical College and Hospital at Bambolim.
Team of Village panchayat led by Sarpanch Jennifer Oliveira, Dy sarpanch Inacio Pereeira and ward member Perpetua and along with social worker Tome Oliveira and Asis monitored the drive.
GMCH had complained that some of the Vendors are selling fruits, Tea, Samosa, clothes, etc. on the footpath outside the main gate of the institution.
" That due to the said Vendors we are facing lot of hardship as it is disturbing
the smooth traffic of the Ambulances, staff, Doctors and patients of our institution," the GMCH had told the panchayat.
"You are kindly requested to look into the matter and remove the above
Vendors so that the Goa Medical College can have smooth traffic flow," the GMCH had written.