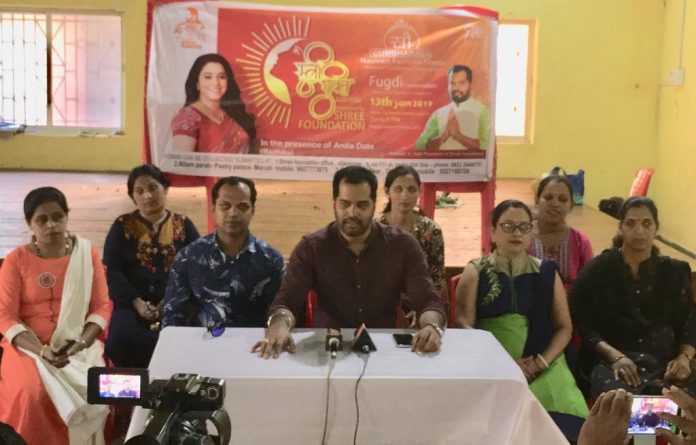 Old Goa: Shree Foundation will be a multi-faced event "Stree Shakti" on January 13 at Carambolim ground.
Foundation's Chief Siddhesh Naik said that various competitions like Fugadi and Nauvari Fashion would be organised on the occasion.
The event is meant for the women in Cumbharjua Constituency.
He said that the event would be held at Carambolim Ground at 3 p.m. on January 13.
Prominent television personality Anita Date (Mhajya Navryachi Boyko Fame) will be present as Guest of Honour.
Naik said that the purpose of event is empowerment of women in the constituency and give them much needed exposure.
Those interested in participating can contact 7499419742 or 9833278321.