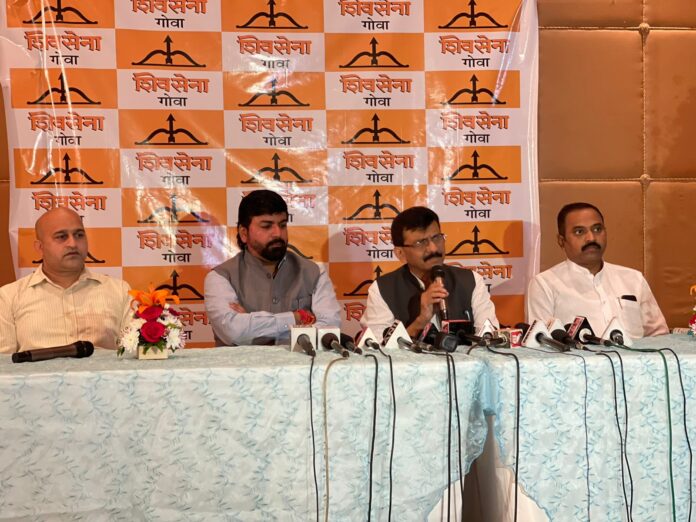 Panaji: Shiv Sena Member of Parliament Sanjay Raut on Friday termed the emergence of new political parties and leaders switching over the sides as "political carnival."
Addressing press conference, Raut also announced that his party will contest on 22-25 seats in the state, without going for any pre-poll alliance. He also said that Shiv Sena will shut down casinos in the state, if voted to power.
"I have heard that TMC is also contesting from Goa. The political parties from Delhi and West Bengal are contesting in Goa. So many leaders are switching over sides. What we are currently witnessing in Goa is a political carnival," the Sena MP said.
He said that Shiv Sena, which is based in neighbouring Maharashtra, has strong base in Goa, with its presence here for over two decades. "We are emotionally and culturally connected to Goa," Raut said.
When asked about possibility of Mahagathabandhan kind of coalition in Goa with NCP and Congress, Raut commented "politics of Maharashtra is different from Goa."
He refused that Sena contesting on its own will divide votes of opposition. "We have our own base and we are sure to win on majority seats with it," Raut added.
Raut said that the party has taken several issues in Goa including the recent one of reduction in working hours for women in police department. Sena's Vice President Rakhi Prabhudesai Naik had taken up the issue after Maharashtra government reduced the working hours of women in its force.